For most people, having a beautiful smile is an inaccessible luxury. The treatments of veneers, crowns dental implants and teeth whitening are costly and exceed the budget of most people. But one day you see a friend who has a smile design made in Turkey and has returned from holiday with new teeth very happily. He or she has benefited from the dental tourism in Turkey, a new facility that probably you don't even know about its existence. So what is this dental tourism in Turkey? In Turkey, world-class magnificent dental clinics that take very professional care of your teeth and that save you money, welcome you.
That happy friend you have seen is just one of the thousands of people who came to Turkey all year round to get the smile that adorns their dreams. What motivates dental tourists is not just low price. At the same time, the professionalism of dentists and the use of state-of-the-art equipment are other important factors that motivate people to spend their holidays in Turkey mixing pleasure and business.

What are the most popular dental treatments in Turkey?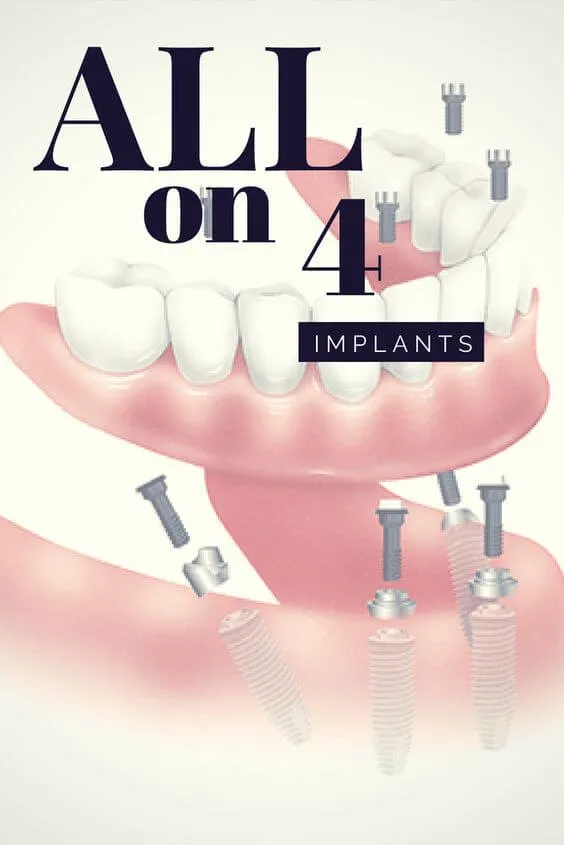 Dentists in Turkey are highly experienced dental professionals who are very good at every treatment like root canals, veneers and dental implants in dentistry. However, the more expensive the treatment is, the more sensible it is to pay for extra travel costs and come to Turkey.

Therefore, the most popular dental procedures are the most expensive ones because this is where patients will be the most profitable financially.

With this article, Myra Dental Clinic aims to inform you more thoroughly to decide whether Turkey is the right choice for you and whether it is worth your visit.

Dental Prices In Turkey
Dental patients save about 50% to 70% in Turkey including all travel costs. The more serious the condition of your teeth, the more it will be worth making an appointment.
For example, if your porcelain veneers are made in the UK, you pay about £650-£1000 per tooth. The cost of the same veneers per tooth produced by the same manufacturer in Turkey, using the same materials, the same equipment, and the same software is about £239.

If you want to find out more about the costs of dental implants in Turkey and why they aren't expensive, we have a special guide that deals with this issue in detail for you.

For now, here is a table of the most popular dental treatments in Turkey:
DENTAL IMPLANTS
All implants include abutment
Evoss, Implance (Turkish) £379

Zinedent by Straumann (Swiss) £350

A-Plus, Bego, Bredent (German) £459

Hiossen (USA) £559

Straumann (German) £699
Bone Graftingfrom £99
Sinus Lifting £299

Temporary Dentures £269

CROWNS/VENEERS
Metal Porcelain Crown £119
Zirconium Crown £169

e.max Dental Crown £229

Laminate Veneers £239

Removal of Old Crowns free

WHITENING AND CLEANING
Laser Whitening £159
Home Kit Whitening £129

Teeth Cleaning £39

Detailed Cleaning £89

OTHER TREATMENTS
Root Canal – Front Tooth + Filling £129
Root Canal – Front Molar + Filling £155

Root Canal – Back Molar + Filling £169

General Anesthetic £355

Laser Gum Correction £355

Tooth Removal £31

Wisdom Tooth Removal From £89

What you need to know about?
We always advise our potential patients to visit a local dental clinic before contacting us. At this clinic, first they will check your health, and the condition of your teeth. There are too many factors that will determine what treatment you need.
Therefore, take your 3D Dental tomography and talk to your local dentist. The dentist will inform you about the final cost that you can use to compare the prices in Turkish dental clinics.

The next step is to decide the location of the dental clinic. For example, Americans prefer Mexico because it is the closest location to them. Other most popular places for dental surgeries are Turkey, India, Poland, Thailand and Hungary. There are several cities where dental clinics are located in each country. Sometimes the best dental clinics can be the ones that are furthest from the capital.

The Best cities in Turkey for Dental Tourism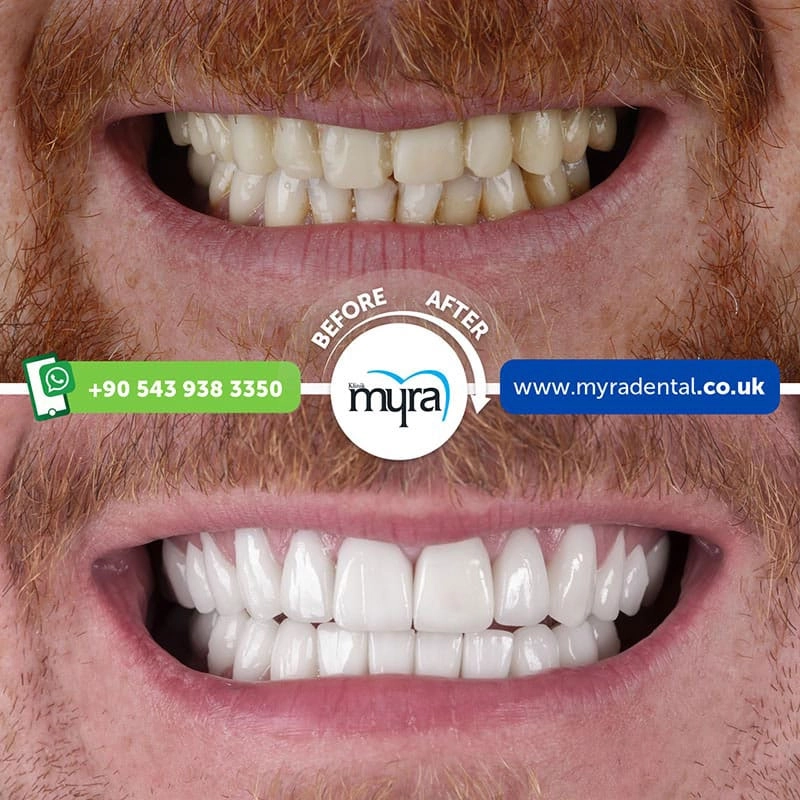 You may be closer to Istanbul, the most famous city in Turkey than you think. It only takes four hours to get here by plane. Ticket prices differ between low-cost airlines and luxurious airlines. Izmir and Antalya are two other famous cities in Turkey, which are only a few hours away by plane from Istanbul. Whichever of these cities you choose, you will not compromise on the quality of dental treatment you will receive. In addition, some clinics in Turkey also have branches in other cities. People generally make their choices according to the city's attractions and entertainment activities.
For example, a lot of people who come to Turkey expect the capital to be the most favourite tourist destination and the heart of the country as it is in the US and in the UK. Ankara is an administrative center like Washington, which has small tourist sites compared to Istanbul and has no attractive beaches compared to Antalya.

Dental clinics in Antalya are the most preferred by dental tourists. Antalya is an attractive city with 5-Star resorts and hotels located very close to the beaches. These hotels from the moment you checked in, are famous for their all-inclusive services, such as accommodation, beach bars, and buffet.

Some other dental tourists prefer to visit Istanbul's attractive historical sites such as Grand Bazaar, Sultan Ahmet, Dolmabahçe Palace, Hagia Sophia, and Topkapı Palace.

Izmir was founded by the Greeks and captured by the Romans. It was rebuilt by Alexander the Great in the fifteenth century before the Ottoman Empire conquered the city. Due to all these features, Izmir, which has a rich and impressive history, is the third biggest city in Turkey.

How to choose the right clinic in Turkey?
Finding the right clinic is like finding the love of your life. Ideally, it should happen once in your life and the relationship between you should last a lifetime.
The checkbox of things to compare

Before & after photos
Price lists
Area of expertise
Recommendations and reviews
Certificates and accreditation
Is flying to Turkey for dental treatments worth the risk?
To answer this question honestly and truly, we need to determine what risks we should consider. Even after reading this article, you may still have untouched concerns and you may not trust such things unless you face them in real life. This is a situation that can be understood.
There is no risk of having dental treatment in Turkey, except for the simple fears people feel about coming to a country they have never been to. You may be worried that Turkish dental clinics will disrupt your teeth, take your money, will not maintain their guarantees and will not answer your calls.

Dental clinics have to protect their reputation in the worldwide market. Only reliable and trustworthy clinics can survive. Every online review is quite precious for them.

70% of people who prefer Turkey for dental tourism, come here with the guidance of the people who recommend the clinic where they have previously been treated. Therefore, maintaining high quality and standards will benefit clinics to attract more international patients. In a modern, and competitive world, it is a fact that reducing costs and compromising the quality business model cannot survive in the dental industry.

The actual risks of dental implants are similar to those you would face in the UK, for example:

Infection at the implant site.

Injury or damage to surrounding structures, such as other teeth or blood vessels.
Nerve damage, which can cause pain, numbness or tingle in your natural teeth, gums, lips or chin.
Sinus problems, when dental implants placed in the upper jaw protrude into one of your sinus cavities.
Conclusion
Imagine that you smile wonderfully with your White teeth throughout your life. It would be great to smile while taking pictures, and not to worry about the appearance of your teeth again. If your teeth have been worrying you for quite a long time, do you think it is worth going to Turkey and having a smile makeover?

Turkey is a developed country with high standards and competitive power. These features have made it one of the best places for dental patients. Besides, with a rich history and superior customer service, hosting 5-star hotels and holiday resorts gives you the chance to enjoy your holiday to the fullest.

You can contact Myra Dental Center Turkey Now ! Get Low cost dental in Turkey. Write us on Whatsapp now +90 543 938 3350