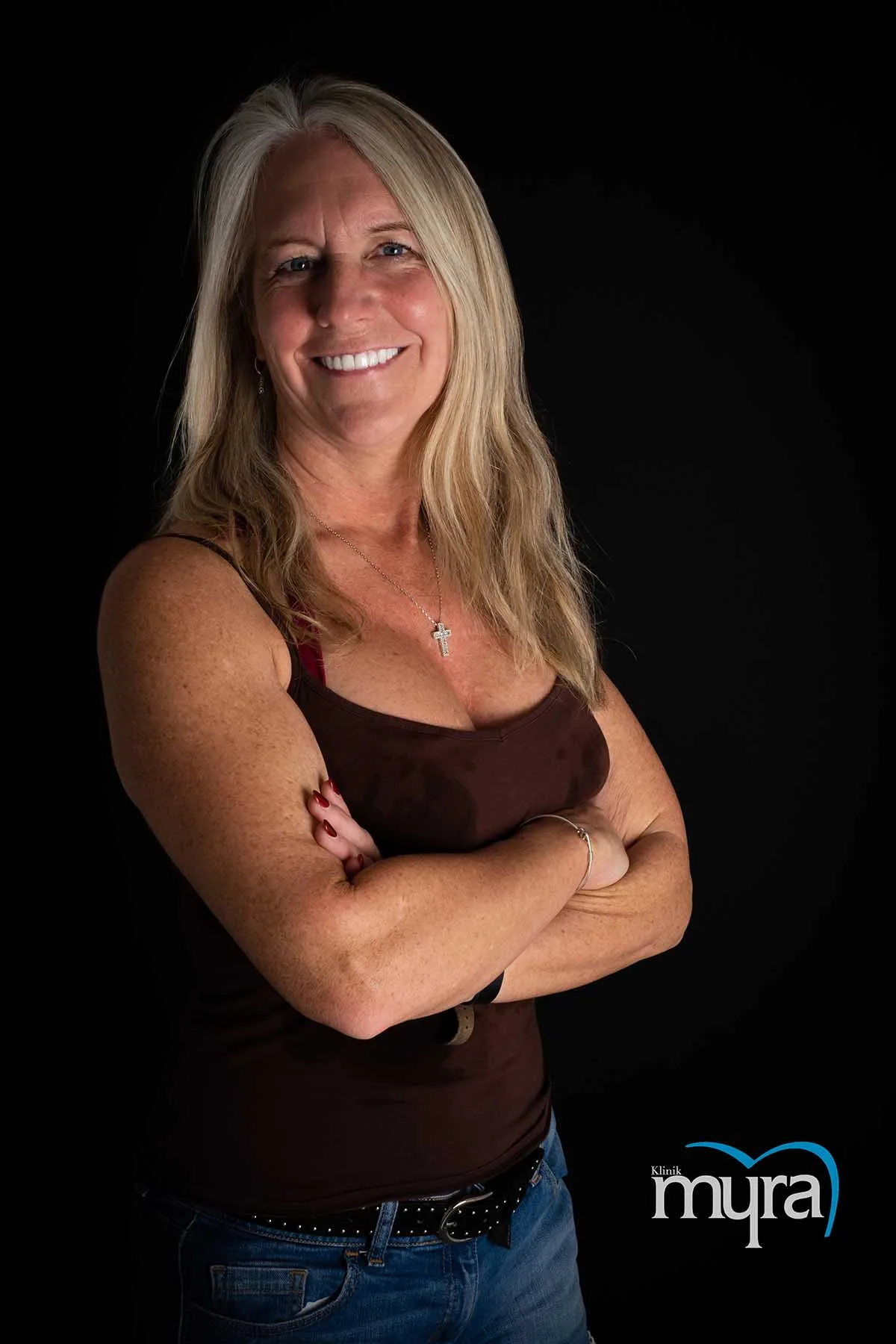 If you want to get a dental implant in Turkey and are planning on this, this dental tourism guide will help you choose the best dental center in Turkey with the best dentists and get a successful treatment.
With dental implant treatment in Turkey, you can have a nice holiday, you can get your dental treatments and make an incredible profit. You can save about $30000 with a full mouth implant treatment.
Almost every dental center in Turkey do all dental implant treatments, including the most complicated cases, and offers surgical services. Many dentists in the UK and the United States do not apply the same treatments; Besides, a lot of them don't even do dental implants. Do you know why?
Implant dentistry is a complex business and the dentist needs to have a lot of experience and skill. The more cases the dentist has done, the more experienced he is. In medicine and dentistry, each case is different and requires different procedures even if it looks the same. No matter how many cases a dentist examined before implant surgery, there is always an unknown. However, after the start of the surgery, only the risks that may occur in the treatment with knowledge and experience can be eliminated and the surgery can be completed.
After graduation in Turkey, education continues. Dentists try to learn more about implants through courses and seminars. There are no evaluations and criteria that can measure the dentist's expertise and skill in implantation. But implant specialists and dentists who implant more than 1,000 implants a year are very experienced and experienced. Dentists ask more experienced dentists about cases and receive information in complex cases where they remain in doubt. In Turkey, a sense of professional solidarity and togetherness is too much for dentistry. After university education, most dentists continue to have relationships with experts at the university.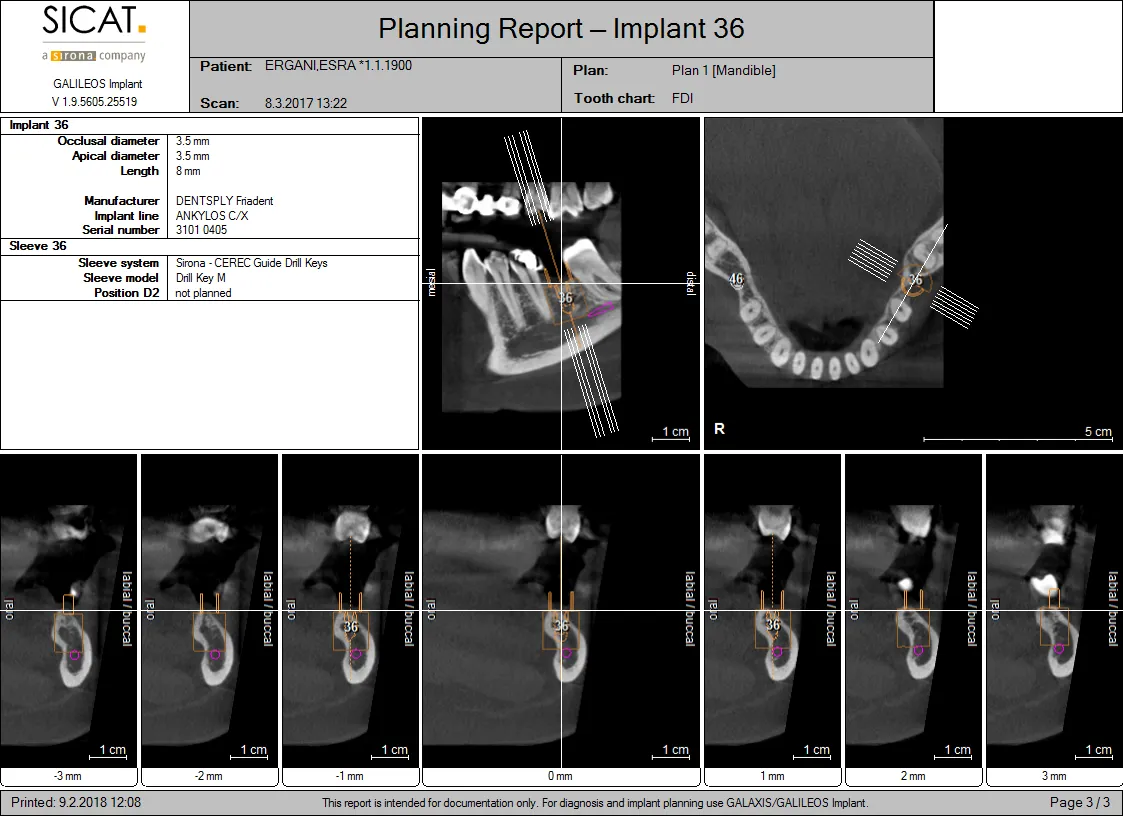 The average age of dentists in Turkey is around 35. In the 2000s, when implants began to become widespread, Turkish dentists graduated from the university with the first degree in implants. Therefore, all Turkish dentists know simple implant protocols. The average age of dentists in the United States and Europe is around 50 years of age. They graduated without implant training in the university. Also, because the laws of malpactress are severe and the clinic's dentists have little implant experience, they do not treat implants.
Turkey is very reliable for dental implant treatments. What you need to pay attention to when choosing a dentist and dental center is to understand how experienced and talented they are for your treatment. Or you're going to have to get the same treatment from a specialist dentist in your country.
In this case, you will have to pay at least three times as much for the same implant treatment in Turkey.
The same treatments are even coming to Turkey every year for better quality treatments and returning to their countries with new teeth. We meet many very resourceful and talented dentists from the US and UK at congresses and exhibitions. You have to compare the apple with apple. As these colleagues have accepted, we give the same quality treatment to our patients at much more affordable prices than they do. In a Straumann implant, the patient pays around $3,000 less.
You can also benefit from this opportunity and the advantage. Instead of paying too high prices for an implant in the lower seğment, you can have more affordable prices for the world's best implants in Turkey.
Moreover, you still pay at least 50% less, including visiting fees and hotel accommodation.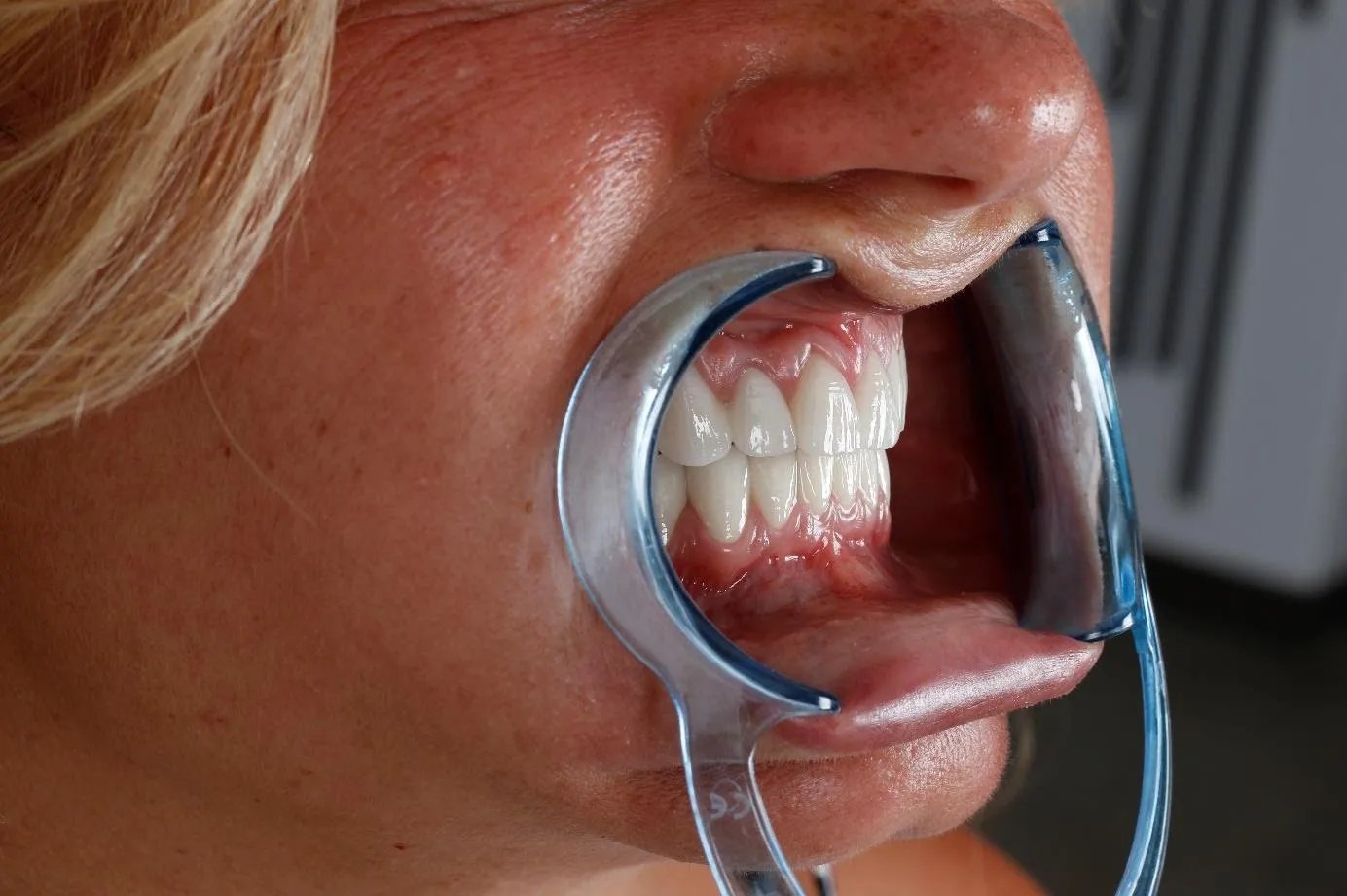 You can research it online or review the reviews of people who have experienced this experience before. Turkey is much more advantageous for dental treatment than Mexico, Hungary, and Vietnam. At the end of treatment, we're not going to tell you we've placed a german implant. As mentioned on our website, you can review all products selected for you with prices.
In the next part of the article, we will share with you what you need to pay attention to when choosing the best dentist, best implant brand, and dental center in Turkey.
1.4 Important Clues For Getting Dental Implants in Turkey
2.What Are Different Dental Implant Procedures in Turkey?
What İs The Process Of Getting Implant in Turkey?
How Do You Know İf Your Dental Implant in Turkey is Successful?
What İs The Cost Of Dental Implants inTurkey?
Important Clues For Getting Dental Implants in Turkey:Turkey Dental Implant Clue #1: Get dental tomography scan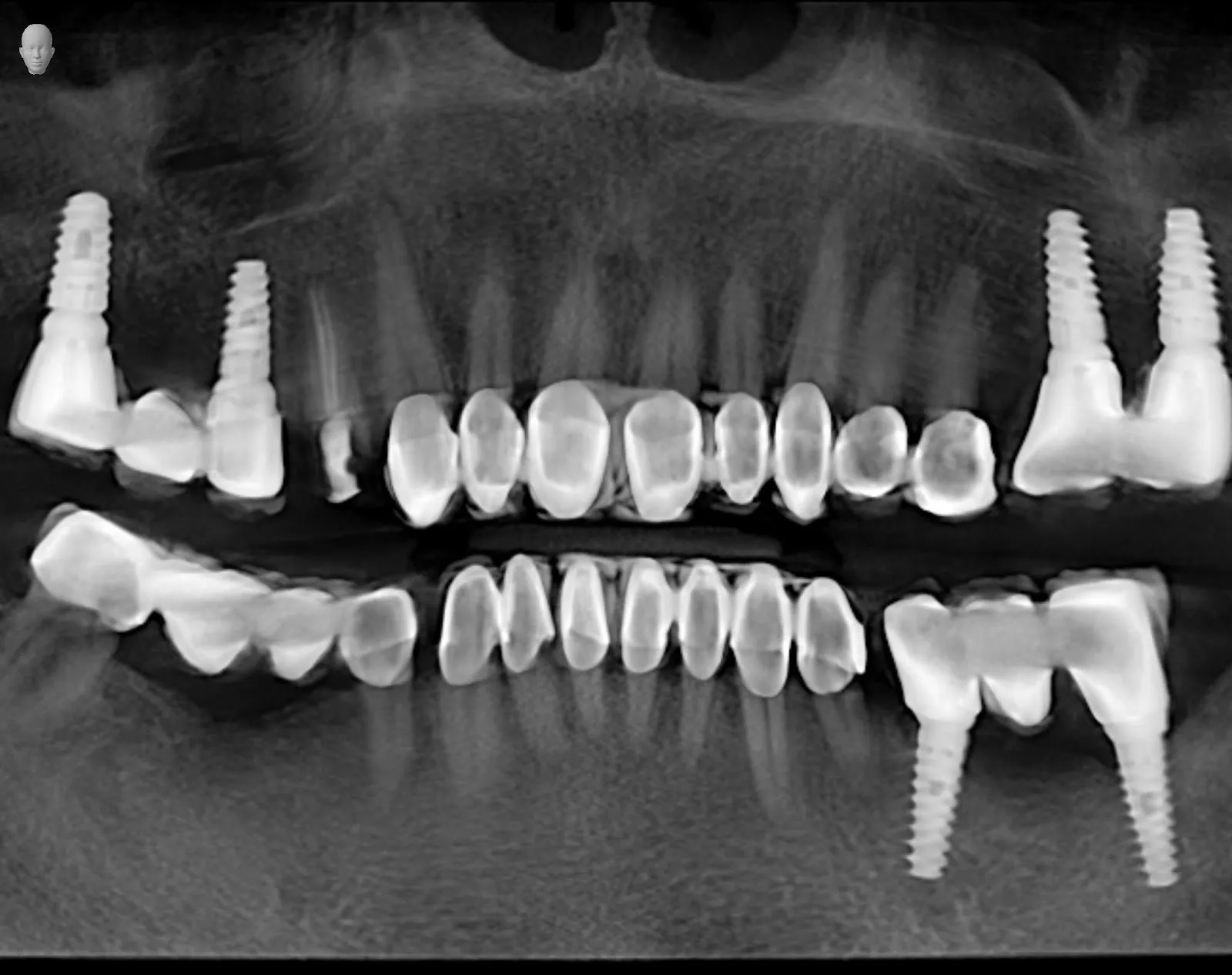 3Ddental tomography is essential for implant applications. When you come to get implant treatment in Turkey, the dentist must take CT.
Until the 2000s, dentists did implant surgeries with 2D imaging systems. With the development of digital dentistry software and devices, implant surgeries are now considered very risky without a 3D examination. Bone width and shape are incomprehensible in 2D imaging systems. The fact that the entire image of the bone cannot be monitored means that when the surgery begins, we only have bone length. A very thin bone can burn you off guard when you open gum.
With new software and integrated programs, we can simulate the jaw on CT. In this way, we can foresee which width and length implants we can use before the surgical stage without almost the margin of error.
New dentistry software is found integrated into an implant knowledge base. Each brand implant can be added to the simulation by selecting this data. There's an implant simulation in a patient CT above, and we're starting processing with this data.
To use this software and programs, you need experienced and knowledge similar to the exocad program.
Bone density and quality can be examined in these programs. A sinus lift can be seen whether it needs. Safe surgery can be performed by determining the nerve and vascular tissues. Also, surgery can be planned for surgery without cutting the tooth called a flapless implant if the patient wishes.
Other teeth can be examined in detail at CT. If there is cyst or granuloma in other teeth, it can be seen as volume and shape. In this way, we will know whether to renew the treatment of the tooth or if the tooth has to be pulled.When you arrive at Myra Dental Center for your first appointment, we will receive a CT at no cost and we will plan implant treatment on this CT.
Turkey Dental Implant Clue #2: Which brand implant your dentist will use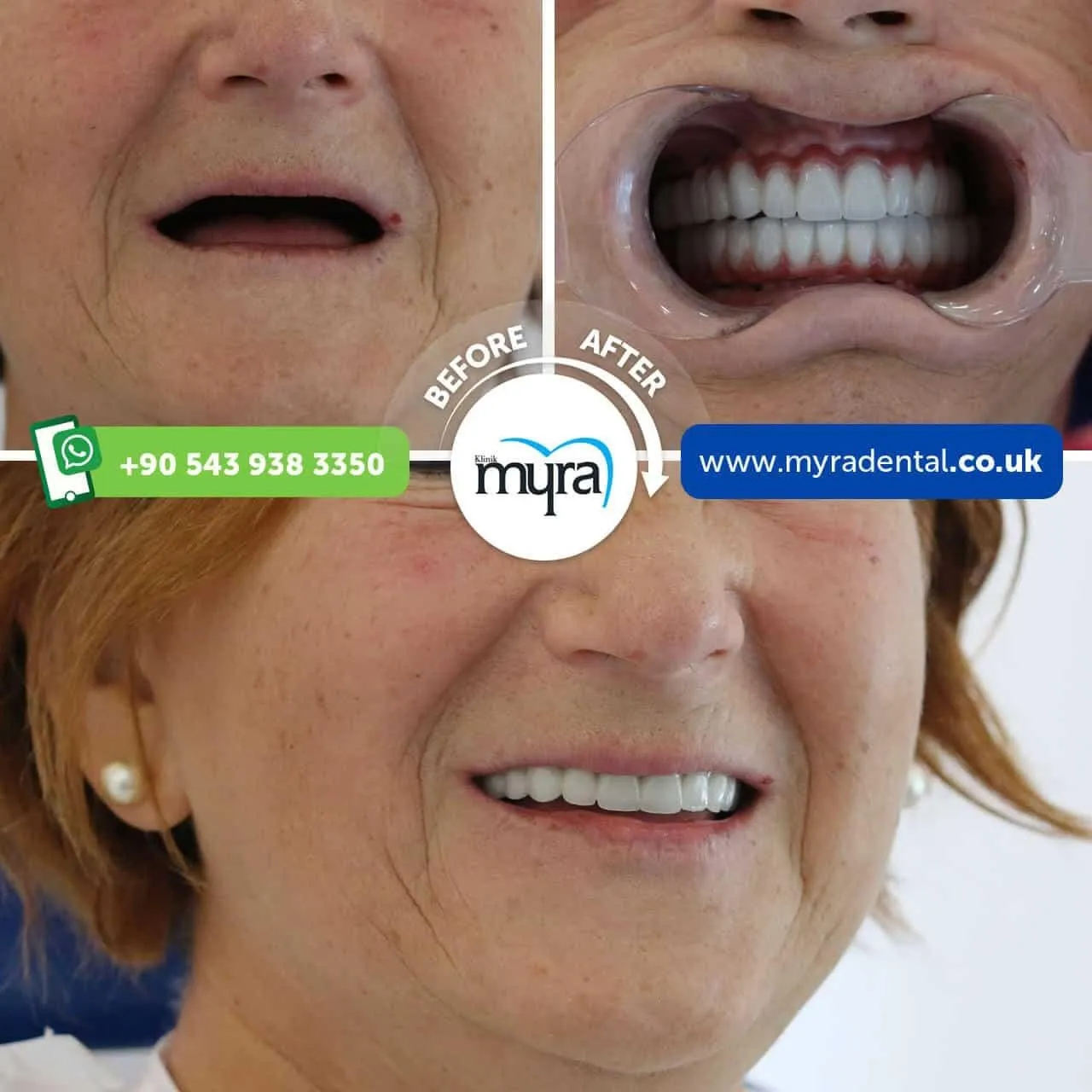 There are about 1500 implant brands around the world. All implant brands claim to be adequate and high quality. But which ones are of better quality. No one wants to have complications from the implant brand after having a new dental implant.
It is very important how many years the implant company has been producing.
İmplant brands that have proven success all over the world should be preferred for long-term successful cases. Do not take the risk of copy implant brands and shoddy implants applications so it is cheaper for you.
Straumann is the world's best implant brand.
Then Anylos, Astra, Branemark, Biomet 3I, Nobel, is considered the best implant brands.The mid-segment has brands such as Medentika, Xive, Megagen, Alfagate, Mis, Camlog, Bego, Zimmer, DİO.The lower segment can include brands such as Zinedent, Neodent, AlphaBio, Osstem. Always ask your dentist which brand you have received and which will suit you
Sometimes conventional implants may be required instead of short implants. In this case, which brand you choose is very important for long-term success. If you are also getting implants in the UK or US, always try to choose quality implants and choose them. The sub-segment is a difference between an implant brand and a quality implant brand, as well as the Mercedes and WSCV brand. You've never heard of WSCV brands, haven't you?
As Myra Dental Centre in Turkey, we guarantee you a lifetime of Strauman implants. In the middle and lower segments, we guarantee 10 years.
Turkey Dental Implant Clue #3: Choose a good dentist and dental center for dental implants in Turkey
Your dentist must have sufficient experience and knowledge. otherwise, you may encounter unintended consequences. An implant placed in a bad position and angle can cause you many problems.
How can you find the right dentist for you in Turkey?
Examine the question of whether you investigate and make a careful decision.The dental center must have sufficient technical equipment. CT and digital dentistry should be competent in the application. The dentist must be able to use this equipment and programs.
Implant treatment should be done by experts and specialists. The dental center must have technical materials suitable for all kinds of unexpected situations. Sinus lift and graft applications are not simple processes.
See Google reviews. Consider the shares of people who have been treated before you in the dental center.
Do not be too fooled by ads.
After a short search, you can find information about the dentist and dental center that can help you. Make a list of the questions you have in mind after your first contact. Ask your dentist these questions when you are sure you have found the best dentist in it. Make sure she will be happy to answer you.
Let us give you a clue! Quality dental centers and dentists in the world and Turkey have been using the same implant brands for many years. Also, not afraid to disclose their brands to indicate the quality of the products they use.
Turkey Dental Implant Clue #4: Know if you are suitable for dental implants before traveling
It doesn't matter if it's the United States, Canada, the UK or Germany. Some cases are contraindicated for implant treatment. You cannot get implants in such cases.
Include conditions that may prevent you from being treated for implants.
1. Systemic Diseases:
Uncontrolled Diabetes,
Bone Melting Disease
Liver And Kidney Diseases
Hıv/Aıds
Ongoing Cancer Treatments And Alcoholism.
2. Too much smoking: 1 pack and more smoking per day create a significant risk for implants. In such cases, we recommend that you reduce smoking before and after implant surgery and, if possible, quit smoking. Smoking delays the healing of the gums.
3.Gum disease: In cases where gum disease is first, treatment for gums should be planned. Implant planning can be done when the gum is healthy.
4.Bone deficiencies: If there are bone irregularities and there is not enough volume for the implant in the amount of bone, it may be necessary to use advanced surgical methods. Gums can limit the surgical procedure in such cases. 1 more visits may be required to treat the implant.
Different Dental implant Procedures in Turkey?
1: Experience of the dentist in Turkey
Thanks to the information provided here, you will be more successful in looking for the right dentist for the implants in Turkey.
1. Initial Level Implant Dentist
Dentists who apply implants initially try to increase their knowledge through courses and seminars. They have just started dentistry or are inexperienced in implants. Dentists who apply 300 or fewer implants per year are dentists who are still at the beginning of the learning process.
You can get molar tooth implant treatments from one of these dentists. You will have to wait for bone graft applications and sinus lift surgeries.
2. Mid-Level Implant Dentist
In a dentist with moderate experience, you can get implant treatments for short bridges and simple graft applications. These dentists place 500 or more implants annually. They have at least 5 years of experience of implant surgery, and you'll know from their speeches and explanations that they're more competent. Even if there is a single tooth deficiency within the boundaries of the smile, even if there are many teeth deficiency; they're tough cases. The result in such cases may disappoint you if there is not enough experience in the dentist.
3. Advanced Implant Dentist
If you can't figure out which tooth is implanted here, you've found a good implant specialist.
These specialist dentists participate in international and domestic training regularly. They apply 1,000 or more implants per year. They can explain in detail the answer to every question you ask you in detail from other cases because they have treated many similar cases to you. Has many years of implant experience and knowledge. Make sure 15 years ago implant surgeries weren't that easy. They have performed many full mouth implant surgeries. They can give you a detailed simulation of CT and recommend alternative implant applications. Make sure you'll understand when you meet. These dentists have performed numerous sinus lift surgeries and may even offer you different alternatives for this surgery. You know you're in a dentist that is safe for many implant treatment protocols, including all-on-4.
These dentists are members and participants in many international organizations such as ITI and İCOİ.
2: Implant treatment classificatıons of dentistry in Turkey
Single Tooth Implants
One implant is applied for the missing tooth in single tooth deficiencies. Treatment for molars and small molars is very simple.
In single missing tooth cases we can apply One Day Dentistry protocol. In this protocol we place the implant on the same day and prepare its crown with the Cerec CAD-CAM system immediately. It is a perfect solution for emergency tooth recovery.
İmmediate implant placement is called to be applied immediately after tooth extraction. Caution is required when applying single dental implants in the front areas and gingival-bone support is required to be analyzed.
Sometimes you may need a sinus lift and bone graft with one tooth implants. CT should be taken before and the bone should be carefully examined.
While each case is easy when the adequate examination is done; it is not simple if no case has been examined in detail.
2 months is enough for the lower jaw while you should wait at least 3 months for the upper jaw.
Single tooth deficiencies; Immediate implant and immediate loading can be performed in the front area if the bone is suitable.
Implant-Assisted Partial Bridge
Dental bridges can be used if you have more than one tooth deficiency next to each other and your jawbone is appropriate.
Implant measures must be placed in a way that is less than 2 mm away from the other. At least 1.5 mm distance should be left between the implant and the tooth.
Planning is very important in toothless areas in partial teething. Distance rules between implants and teeth are very important for long-term success.
İmplants thicker than 4 mm should be preferred for molars. Otherwise, there may be long-term implant fractures.
The ideal is to place the implant as much as the number of missing teeth, but the number of teeth in the opposite jaw should also be considered.
If you have partial toothlessness and want to get dental implants in Turkey, be sure to pay attention to the issues in the benefit.
3: Overdentures
2 or 4 implants can be treated in case of full toothlessness. İn contrast to fixed prosthetic options; a moving denture is planned in this method. The system is also prepared for an intermediate connective on the implants and the movable denture sits on them. The system is more affordable than other fixed prosthetic options.
It is a preferred method in patients with very advanced age.
With Branemark's return on this subject: no one should die with a prosthetic that he put in the glass.
They are aesthetically acceptable prostheses that can provide adequate support for lips and cheeks.
The prices may vary depending on the implant-top connection used. The most comfortable and healthy systems are bar top prosthetics.
The amount of bone is considered a good choice for people with very poor bone and patients whose health is not very good.
4: Fixed Hybrid Prosthesis / Fixed Bridge
You see an example of hybrid prostheses above. İn this system, new teeth can be completed ideally with 7 upper 7 lower implants. The most important advantage of this system is that it is fixed and cannot be removed.
At least 4 implants are placed on a jaw for a full mouth dental implant. The number of implants; may vary depending on the patient's age, bone condition, chewing force.The system can be fixed to implants by simantation; it can also be fixed to the prosthesis with secondary screws.The ideal implant stabilization path is what we call screw-up. This method is indicated for all implant-top treatments from single dental implants to full mouth implants.
Complications related to bonding material are not seen in this system as there is no adhesive.It is also very easy to remove and repair in a crown or denture fractures.
With this system in Turkey, all oral implant treatments can be successfully treated. A person who comes toothless can complete the first phase treatment with fixed new teeth.
The second subsequent visit has a fixed temporary prosthesis.
The system is simply an extended version of the All-on-4 protocol.
In the All-on-4 protocol and full mouth implant protocol, the patient's measurements are taken first. The patient is prepared for a transitional prosthesis to use during the healing period. 4 days later the patient is taken to implant surgery. After surgery, a minimum of 4 implants is required to have bone support that can withstand early loading. The system is called the ALL-ON-4 protocol because it works with at least 4 implants. After surgery, parts called multi-aboutments are fixed and adapted with the pre-prepared denture. Then, within 48 hours at the latest, the prosthetics are fixed to the implants.
The biggest advantage of the system is that if the bone is appropriate, it is not toothless at all.Whether the system is All-on-4 for the upper jaw is decided to depend on whether a sinus lift is required. İn the lower jaw, it is decided to determine whether there are enough bones in the back teeth area.
Fixed treatment with a clinical All-on-4 protocol is preferred if the patient's age is at least above 60. The All-on-4 is not indicated for long-term use at an earlier age.This treatment in Turkey is very preferred in patients who come for full mouth implant. Full mouth implants treatment gives the patient a chance to start and refresh in later life.
Pro-Arch stabilization is called the type of all-on-4treatment for patients for Straumann implants. The all-on-4 protocol was first described in the Malo clinic in Portugal.After the first visit of the full mouth implant, the patient must make a second visit to the permanent prosthesis.
This revisit to Turkey begins with a standard measurement appointment for new teeth. And the patient's fixed-permanent prosthesis is prepared within 6 days.
New teeth are prepared from zirconia or peek material for fixed crowns or hybrid systems. We recommend both materials in Turkey for a full mouth implant.
While the durability of new teeth made with zircon is greater; The new teeth produced from the Peek material are more likely to feature strength absorption.
What is the process of getting implant dental in Turkey?
A second visit is necessary for all treatments containing implants. The first visit is implant application and the second visit is performed on the implant prosthetic treatment. Even if temporary teeth were applied during the first visit, they are not suitable for long-term use. At the end of the healing period, permanent teeth must be replaced.
Although you are treated in the US or the UK, you must make a second visit to implants at the end of the healing period.
Full mouth implant treatment would be an excellent choice if you want to get fixed new teeth in Turkey.
If we separate the stages for two visits to implant treatment in Turkey:
1: First visit Turkey-inspection and implant placement
For your first appointment, our VIP service will pick you up from your hotel and bring you to Myra Dental Center. Our staff who are responsible for you will meet you and open your registration at your specified appointment time. After your dental 3D tomography is obtained, our dentist will start examining you. At this stage, we will determine what you need in a detailed examination and listen to what you want. Then your implant treatment will be designed in the tomography simulation program.
The first inspection is planned during your treatment. Your appointments are set according to this planning.
If you have a single tooth deficiency or multiple tooth deficiencies, you may start your implant treatment on the same day if you wish. In cases where dental extraction is required, extraction and implant can be done on the same day as the immediate implant protocol. If the bone is appropriate, your crowns can be prepared on the same day with immediate loading, depending on the one-day dentistry protocol.
For full mouth implant treatment, temporary teeth need to be prepared. Therefore, in this treatment protocol, the preparation of prostheses, which you will use in the temporary period first, begins. You will be taken into the measure.
After 4 days, your prosthetics are ready. On day 4, tooth extractions are done if necessary and the adaptation of the prosthesis is looked at. Then the implant placement phase begins.When the implant operation is finished, your temporary prosthesis will be measured again and fixed to the implants within 48 hours.If it does not include advanced surgical procedures for single dental implant surgeries, a period of around 15 minutes is sufficient.4 dental implants are enough for about 1 hour to placementFull mouth dental implant surgeries in turkey end about 1.5-2 hours.
If advanced surgical procedures are required to apply graft and sinus lifting, the operation can take up to 1 hour.Local anesthesia is applied during the procedure. If there is a phobia of dentists, procedures can be performed under general anesthesia if the patient wants to.
Your first treatment stage for dental implants is implant operation and placement of implants in the jawbone.Myra Dental Center in Turkey, the implant seams are used in the resorbable stitches, so you will not need an appointment to remove the stitches.After the procedure, we will give you antibiotic tablets to use. And our nurse's going to give you a painkiller injection.
Every 8 hours, our nurse will come to your hotel and give you a painkiller injection. You can have 3 or 4 injections in total. These injections will prevent less swelling and fewer pain complications after the procedure. Make sure you won't feel any pain except for a little pain.
Why are you getting these injections? I did the same dental implant surgeries for my parents. We want to offer you the same comfort as my parents have spent the most comfortable process.
Then the recovery period begins until your second visit to Turkey. Approximate waiting periods:
Minimum 2 months for lower jaw implants
Minimum 3 months for upper jaw implants
The if a bone graft is applied, the time will be extended for one month on each jaw
If the sinus lift is made, the upper jaw is at least 5 months
2: Second visit Turkey- Getting permanent new teeth
When the osseointegration of implants becomes sufficient to the bone, you are now ready for new teeth in Turkey.
The first day is abutment selection. Special Vario-base aboutments are used for Straumann implants. These are patented products owned by Straumann with very high physical properties. Top screw prosthesis aboutments will be preferred for other implants. The process of single dental implants is very fast. With a day Dentistry protocol, an intraoral scan is made with a cerec CAD-CAM device. Crowns are designed on the digital image. Your crown is ready in 20 minutes. There is no laboratory stage. No toothless until the second date.
Excellent aesthetic and compatible crowns can be prepared from Nice-full porcelain blocks specific to Straumann. With an umbrella effect with the most similar feature to the tooth, the most similar shape is obtained to the tooth.Digital scanning is transferred to the laboratory on dental bridges containing multiple implants. Your bridges are ready in 3 days.Hybrid and bridge systems for full mouth implant cases in Turkey are prepared within about 5 days.
You will have a lot of time for a nice holiday in Antalya until your second date after your first date. Antalya is one of the most beautiful cities in the Mediterranean with its beaches and ancient cities.Your prosthetics will be rehearsed on your second date. The harmony and contacts of the teeth are checked. Your new teeth are fixed to your imitations and your treatment is finished. The next day a final check is done.
We are working very meticulously and attentively for your new teeth and a perfect smile on your second visit to Turkey.
Dental implant treatment success criteria in Turkey
The following criteria are the same after implant application in each country. But by following these symptoms, you can follow the success of treatment after getting dental
1: The pain and swelling are very reduced on the third day.
After the procedure you will be prescribed antibiotic tablets and painkillers.You must use your antibiotics for at least 4 days.Our advice to you is to follow pain and swelling after the procedure with a pain relief needle.Make sure you will not experience any pain and pain. There will also be almost no swelling if further surgical procedures are not performed.
If you have increased pain three days after your implant surgery; Be sure to call your dentist in Turkey.This may be a sign of an unexpected situation. Early diagnosis is very important.
2: No signs of infection
Risk of infection after implant surgery; It is very rare if the gum is properly closed, and there is sufficient volume in the bone.
All surfaces of the implant must be covered with at least 1 mm bone. İn this way, the implant has sufficient durability.
There should be no open wound surface in the gums after implant surgery. Gums is a tissue that heals very quickly. However, if there is an opening in the gums, the risk of infection occurs.
Causes of infection after implant treatment on a second visit to Turkey:
Poor oral hygiene
Excessive contact in the crown on the implant
Fixed tooth crowns adhesive leaking to the implant surface
Contour disorder at implant gum level
Contact the dental center in Turkey without waiting at all.
3: No numbness in the jaw
There may be numbness especially after implant treatment in the molar teeth area in the lower jaw. The risk is minimized as the bone shape can be monitored in simulation in dental tomography usage. Also, there is no risk as the implant is selected according to the bone.
The cause; The implant is out of the bone on the tongue side, or because the implant is long-selected according to the bone.
The risk can be minimized by using surgical guidelines in complicated cases.
4: The implant must stand fixed inside the bone.
When the implant is placed on the first visit to Turkey, the implant inside the bone should be fixed. In the first 28 days, the implant does not begin osseointegration in the bone. After the 28th day, the combination begins with the bone. Implant stability in the bone can be measured with osstel devices. In this way, resistance to the immediate loading protocol can be measured.
Around the implant should be at least 1 mm thick bone. Also careful to stabilize the bones in the soft phenotype. There should also be a distance of at least 1.5 mm between the implant and the adjacent teeth. Between implant and implant, there should be a distance of at least 2 mm.Otherwise, the bone around the implant cannot be adequately fed and there will be a loss of implants in the long term.
Additional waiting time may be required if the bone is not sufficiently osseointegration is observed during the second visit.Early crown installation on the implant; the environment causes resorptions in the bone.Select only experienced dentists for dental implants in Turkey.
5: perfect compatibility of crowns, bridges, and prosthesis
Marginal alignment for crowns and teeth to be fixed on top of the implant is very important. Long-term failures are provided unless sealing is provided.Also the implant-top aboutments must be fully screwed into the implant.The new teeth must overlap with each other. There should be no height in the teeth.Also, new teeth should be in contact with the teeth on the opposite chin during the fight.To do this, your dentist in Turkey should fit your prosthesis and crowns perfectly.
After the delivery of prosthesis, we ask you for 1 day for further control. This ensures the success of the most excellent treatment for you and us.
D- What is the cost of dental implants in Turkey?
Implant prices in the US or the UK are high. Make an appointment with your local dentist for treatment. Ask him to make an offer for dental implants. Compare the first offer with the offer you will receive from Myra Dental Centre in Turkey. You'll see the difference.
You won't believe the differences in offers. There are at least three times as much difference. Get offers for the same brand implants if you want. You will see how much the difference in price has increased.
You can get a medium-quality implant from Turkey for the price of a root canal treatment in the United States.
If we compare implant prices in the United States with implant prices in Turkey:
Implant Cost for Single Tooth
A Zinedent-Neodent implant in Turkey and zirconia one crown cost a total of $800
The average cost of a single dental implant in the US or UK is with a metal-backed porcelain crown: $4,500
There is no tooth extraction, sinus lift surgery, or bone graft application in this treatment.
in this way, you make a profit in the final treatment for one tooth implant of at least $3700.
2 implants and 3-crown with a bridge treatment
2 Zinedent-Neodent brand implants and 3 members zirconia bridge costs $1,900.
In the UK and US; A bridge with 2 implants and three crowns costs about $9,000.
There is no tooth extraction, sinus lift surgery, or bone graft application in this treatment.
You made an incredible profit this time. You also know which brand of implant and crown material to use.
Overdenture cost with 4 implants and a bar system
In Turkey; 4 Neodent-Zinedent brand implants, bar system, and overdenture cost approximately $3500.
The same treatment cost sits at about $16,000 or more even with ball abutment in the US and UK.
There is no tooth extraction, sinus lift surgery, or bone graft application in this treatment.
You made at least 4 times more profit by getting dental implants in Turkey.
Cost of 6 implant and hybrid bridge treatment
In Turkey, a full-mouth zirconia bridge and 12 Zinedent-Neodent brand implants cost approximately $11000.
Full Fixed Bridge with 12 implants in the U.S. and UK averages $35,300
There is no tooth extraction, sinus lift surgery, or bone graft application in this treatment.
You also have a temporary prosthesis in the price of implant treatment in Turkey.
Make sure that these prices are unimaginably high in the US. We welcome you to Turkey for more affordable treatment and a nice holiday.