Tips you need to know about Turkish dentists and dental works in Turkey.
Dentists in Turkey serve tens of thousands of patients every year for dental implants and dental veneers. Especially in Turkey, Antalya and Istanbul are becoming the center of attraction for new teeth because turkish dentists are amazing. Prices are affordable according to European countries and quality treatments are the most important reasons for this. The cost of dental treatment in the UK and the United States are very expensive, causing people to go to Turkey for dental works.
Why pay such high prices for treatments of the same quality. It's not just pricing. You can handle dental work in Turkey in less time. Even for root canal treatment, you'll have to wait months for an appointment with a specialist dentist. When expected so long, apart from the toothache, there is not much chance of being saved in your teeth.
When you decide dental treatment in the United States and the UK, you get the first appointment from a local dentist. Your local dentist will send you to a consulting specialist dentist for canal treatment or implant treatment. Dental centers of the same quality as us and specialist dentists provide incredibly expensive services. And you'll wait for days longer for the proper dentist appointment.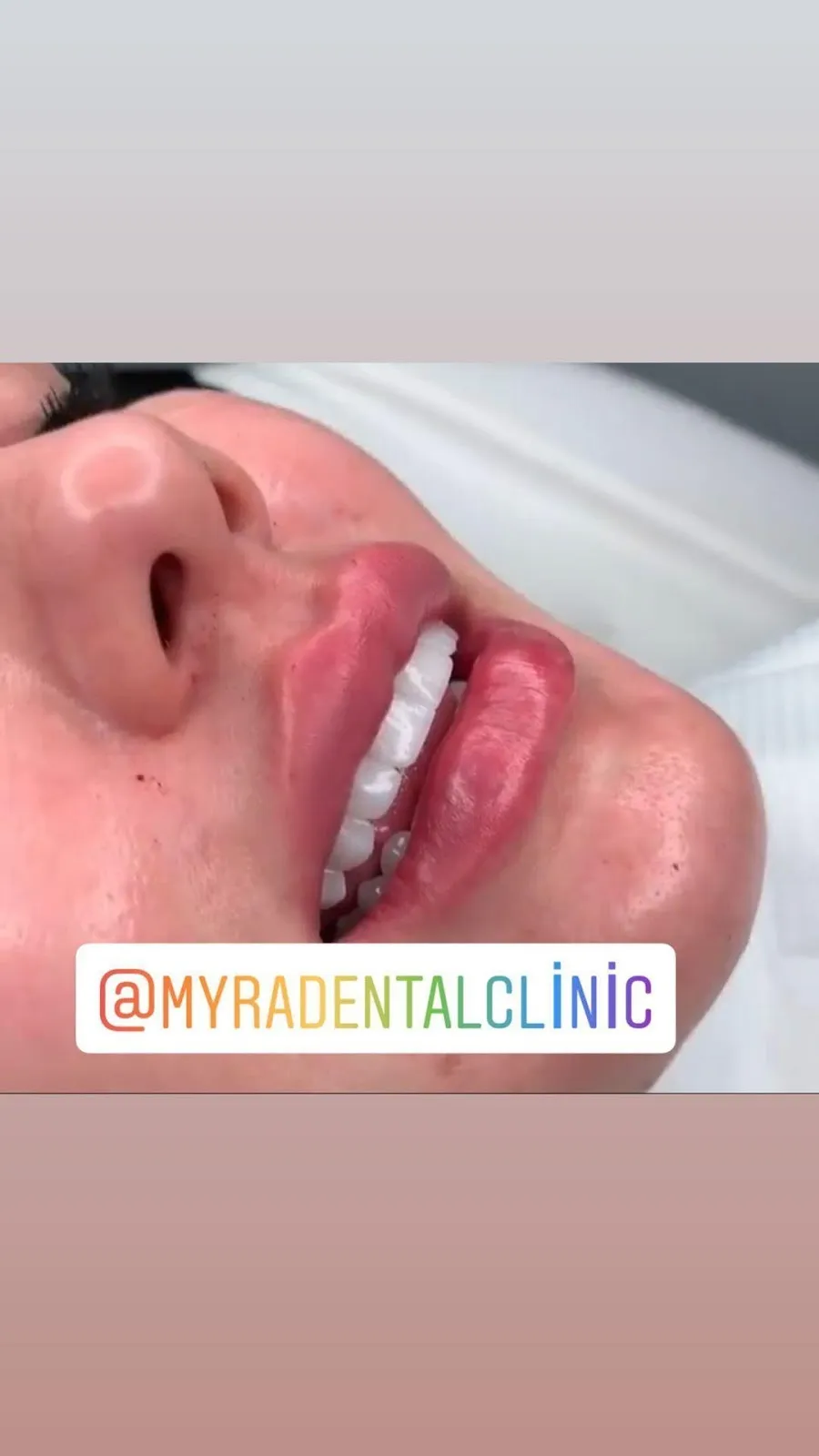 In Turkey, you can save at least 70% of your dental work. Moreover, you can get new teeth of treatment using monolithic zircons, Emax veneers, and Straumann implants. In the United States; You can get a new Tesla X with the budget you spend on full-mouth implant treatment with Straumann implants and monolithic zirconias. In Turkey, you can only get all oral implant treatment with Straumann implants and a hybrid prosthesis with monolithic zirconias for only $15,000. Make an appointment with a specialist dentist and you'll know what we're saying.
Investigate before deciding on dental work in Turkey. You'll see you're not the only one. Thousands of people have Google reviews for teeth in Turkey. On our website, you can watch the evaluations of our patients who have decided to receive treatment and are satisfied.
If that's not enough; Compare dental works in Turkey to Mexico, Hungary, or Thailand. Look at our pre-post-treatment pictures. Rest assured, you'll only understand the difference of quality in treatment from pictures. Turkish dentists are considered among the best in the world in dentistry.
In Turkey, the city of Antalya is the shining star of dentistry. Here, many dental centers and specialist dentists serve their patients from all over the world. And every year more people prefer us for dental work. Don't you want to be one of these people?
20 years ago, the issue of going to other countries for dental treatments could have been very frightening. But with technology, the world is smaller. People travel more in the world now. Communication channels are increasing. The Internet has made the world much smaller. 30 years ago, only Turks living in Europe came to Turkey for dental treatment. When they realized the advantages that Turks living abroad knew, they came first. As a result, Antalya has become the dental center of Turkey. With the acceleration of the internet, Turkey's appeal for dental affairs is increasing.
Don't worry when receiving dental treatments in Turkey. The guide we've prepared for you will answer many of your questions. We will tell you what to look out for when choosing your dentist in Turkey. We'll also share tips to decide which dental center is better for you.
If you're ready to follow your tips, let's get started.
1. Why choose a dentist in Turkey?
Dentistry education in Turkey is really difficult. The most successful ones are selected in the examinations and receive the most difficult training. There's incredible competition. Every dentist has to continue training and keep his knowledge up to date. After finishing their school, Turkish dentists succeed in working in many parts of the world. You will find many Turkish dentists among experts considered one of the best dentists in the world. Notice that there are many specialist Turkish dentists among the best.
Dental students from many countries in Europe come to Turkey with Erasmus-like student exchange programs. Afterward, they see how difficult dentistry education is in Turkey.
Turkish dentists are members of international organizations such as ITI, İCOİ, and ESED. They also successfully use many new technologies of dentistry in dental treatments.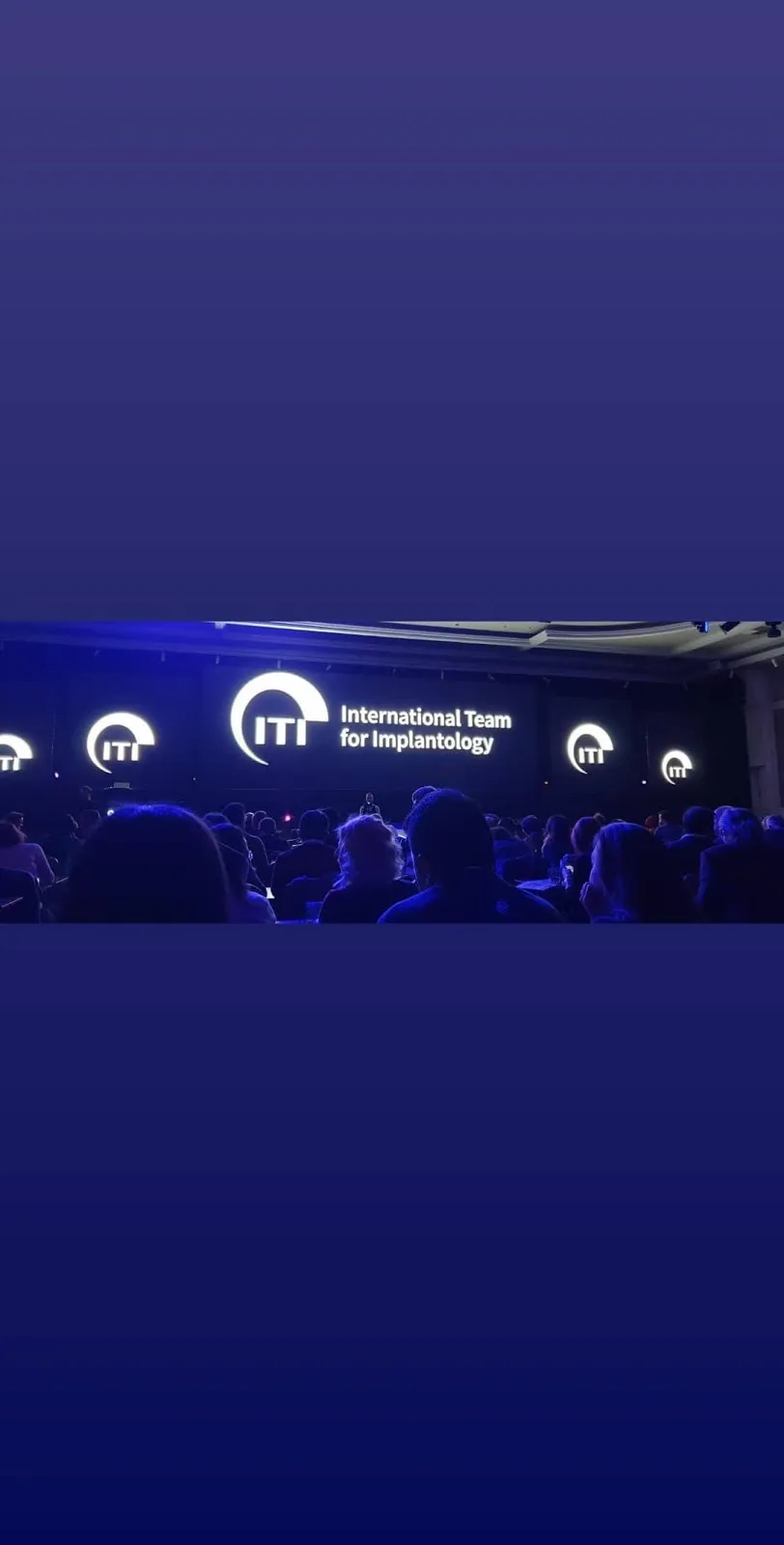 Turkey is like an open school for digital dentistry practices and aesthetic dentistry.
You are invited to one of the most successful countries in implant treatments in the world. And you buy the experience of thousands of cases from specialist dentists. Moreover, it is at least 70% cheaper than physicians of the same expertise in Europe and the United States.
When you arrive, you will be very surprised at how many dental centers there are in Turkey. Because we know that every year more people prefer Turkish dentists for dental work.
2. Research your dentist in Turkey and get information
Check the dentist before deciding on dental work in Turkey. We all graduated from the same schools, but not everyone has the same talent and experience. If you're looking for an artist, you should know that not everyone is Picasso or Michelangelo.
Dentistry is not just knowledge and experience. Some dentists are artists. You're the only canvas. We're trying to give a new artifact with brushes and paints. There are good dentists in Turkey, but some dentists are much better.
Prepare specific questions when deciding your dentist. Make a list of things that are in your mind. Decide by looking into the answers.
You can take a date from a dentist as you got off the plane. But having a foreign language problem may be your smallest problem. Don't decide just by looking at ads. You're looking for a resourceful dentist for a good dental job. You may have just come for a canal treatment or a filling. But why not take the same treatment from the best?
Investigate. Examine. Choose a dentist who can answer your questions and provide you with information about your treatment.
You can be tired and excited when you get off the plane. We pride themselves on our hospitality in Turkey. We will welcome you and transfer you to the hotel of your choice with our VIP service. You just need to contact us and plan your treatment.
You're our guests now.
3. You should know what you need.
Your teeth and health are important to us. For your treatment, you must decide what you need before choosing Hungary, Mexico, Thailand, or Turkey. If you want to get dental work abroad, you can first examine a dentist in your country. You set out with information about what treatments you need and what needs to be done.
You may want to have a nice smile design with a full set of veneers for your teeth. Maybe you need dental implants for your missing teeth. You will have decided by learning details about your treatment in your local dentist. You will also be informed about your treatment in advance when you contact a dental center in Turkey. Moreover, you can compare the prices you receive for the dental treatments you want to get.
When you contact a dental center in Turkey, you can speed up your treatment planning by sharing the treatment list and Xray you receive. By doing this, you can get a faster offer. That way you can get answers faster.
We know how expensive inspection and Xray fees are in the United States and the UK. You have the right to spend this for something else. We help thousands of patients for dental work every year in Turkey. When you tell us what you want and share the pictures we ask of you, we'll make you a pre-offer and appointment plan.
Our department, which is responsible for our patients from abroad, will sincerely respond to all your questions and requests. And we don't want a fee for that.
The number of appointments and days required for each treatment will be planned. Your transfer to the hotel airport will be planned with VIP service. You don't need a taxi to get to the clinic. We're going to organize everything for you.
When you decide on your dental treatment in Turkey, we will be waiting for you. From the moment you accept our offer and duration of treatment, you are now our guest.
4. See advice on dentists and dental centers in Turkey.
In the beginning, we suggested that you make a list with questions you might need to ask. Advice and comments will also help you in your search for dental treatment in Turkey. Learn about their experiences if a friend or acquaintance has been treated before you. In this way, you can get the answer to many of your questions in advance.
How did the person you know contact edify with the dental center? What he had during dental treatments. What was he bothered during the proceedings? His impressions and experiences with dentists are very important to you. And did the dental center fulfill his offer to your friend about his treatment?
When you decide to start with us, we'll make a deal with you first. This treaty is to fully fulfill the treatments we offer you. During your treatment, know that you will not be charged any additional charges for any other action other than the first treaty.
When you come to Turkey, we'll get the initial pictures after the first inspection. On the walls of our photography studio, you can see pictures of happiness from our patients before you.
5. You need to find the most experienced dentist.
Dentists begin to work with their abilities and knowledge. Over the years, they gain experience. Dentists who constantly develop and research themselves are very successful. They can show photographs from their cases. They're not afraid to get help with things they don't know.
6. What language is spoken in Turkey?
After deciding for treatment in Turkey, starting with our communication staff, everyone will serve you in your language. Antalya is the most welcoming city in Turkey. Therefore, you will not have trouble communicating in English and German in Antalya.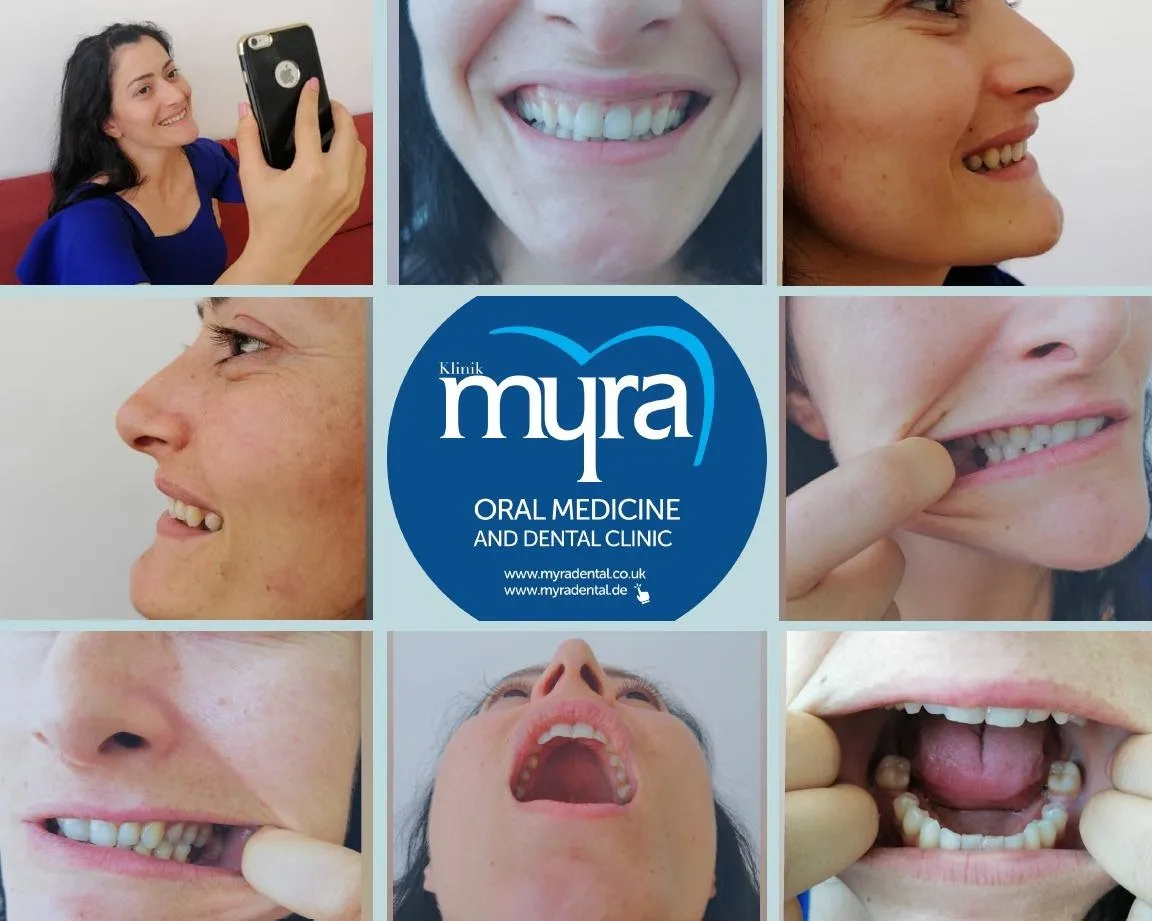 Most dentists in Turkey speak English. You will be able to communicate fluently and understandably in English.
Our translators will help you with German and other languages.
7. Plan your visit to Turkey.
Turkey welcomes more people for dental work every year. By planning, you can get a more controlled treatment planning. Take our time without disrupting your business and plans in your country. Plan a few months, if possible for dental work.
A large number of tourists come to Turkey every year. Since Antalya is the city with the most tourists in Turkey, you can get more convenient offers for flights and accommodation a few months in advance. When you arrive without a reservation, the treatment time may be insufficient.
We also take into account the treatment times when planning with you for the teeth work. There is a specified period for each treatment. We need 6 days for a full set of veneers, while sometimes one day is enough for a single tooth crown in Turkey.
If possible, plan the first day of your visit as Sunday. After long flights, you can start treatment with rest.
And when we start your treatment on Monday, you'll get even your biggest treatments in the same week. When your treatment begins on Monday, your implant and veneer treatment will be finished by Friday. If you want, you can spend the weekend on Sunday showing your new teeth and explaining satisfaction to your loved ones in your country.
We'll try to give you your first appointment as soon as we can. That way, we'll have plenty of time to plan your treatment all day.
During the time between your appointments, you can enjoy the holiday in Antalya. It's as beautiful a city you'd like to come back to.
You are in a city with incredibly beautiful beaches and ancient cities. It's not going to be a week off. If you have no idea about Turkish cuisine, make sure you never forget the flavor.
As soon as we take out your treatment planning, we'll start your treatment immediately if you accept it. And by setting up your other appointments, we'll help you have a nice vacation. We'll be prepared for you before you get here.
8. Request a CT evaluation before treatment.
Xray is very important before dental treatments. But it's not enough for us. Before the first examination, our nurses will receive 3D dental tomography -CT from you.
When you first examine, we'll have a CT scan where we can see your jaws and teeth in 3D.
After the first examination, we will tell you the procedures that need to be done to your teeth in the CT. We will also do an implant simulation program and implant planning together. As our dentist has examined you in detail, price information will be prepared for your treatment with the tomographic examination.
Your treatment plan will determine how many teeth should be processed. You will be able to find out how many implants are needed and approximately the size of the implant. That way, at the end of the examination, you'll have nothing to think of.
Moreover, you will not pay any cost for dental tomography in Turkey.
9. Learn about your stay and the number of visits for dental work in Turkey.
When you decide on dental treatment in Turkey, the most important question is how many days the procedures will take. All the details are important for your flights and stay. Besides, nobody wants to spend the entire vacation in the dentist's chair.
10 years ago, when conventional methods were used in Turkey, a full set of veneers treatment lasted about 3 weeks. Today, the same treatment is completed in just 5 days thanks to digital dentistry. You need to plan for 6 days for full mouth implant treatment. You only come to Turkey for a dental crown One Day Dentistry is enough for a working day.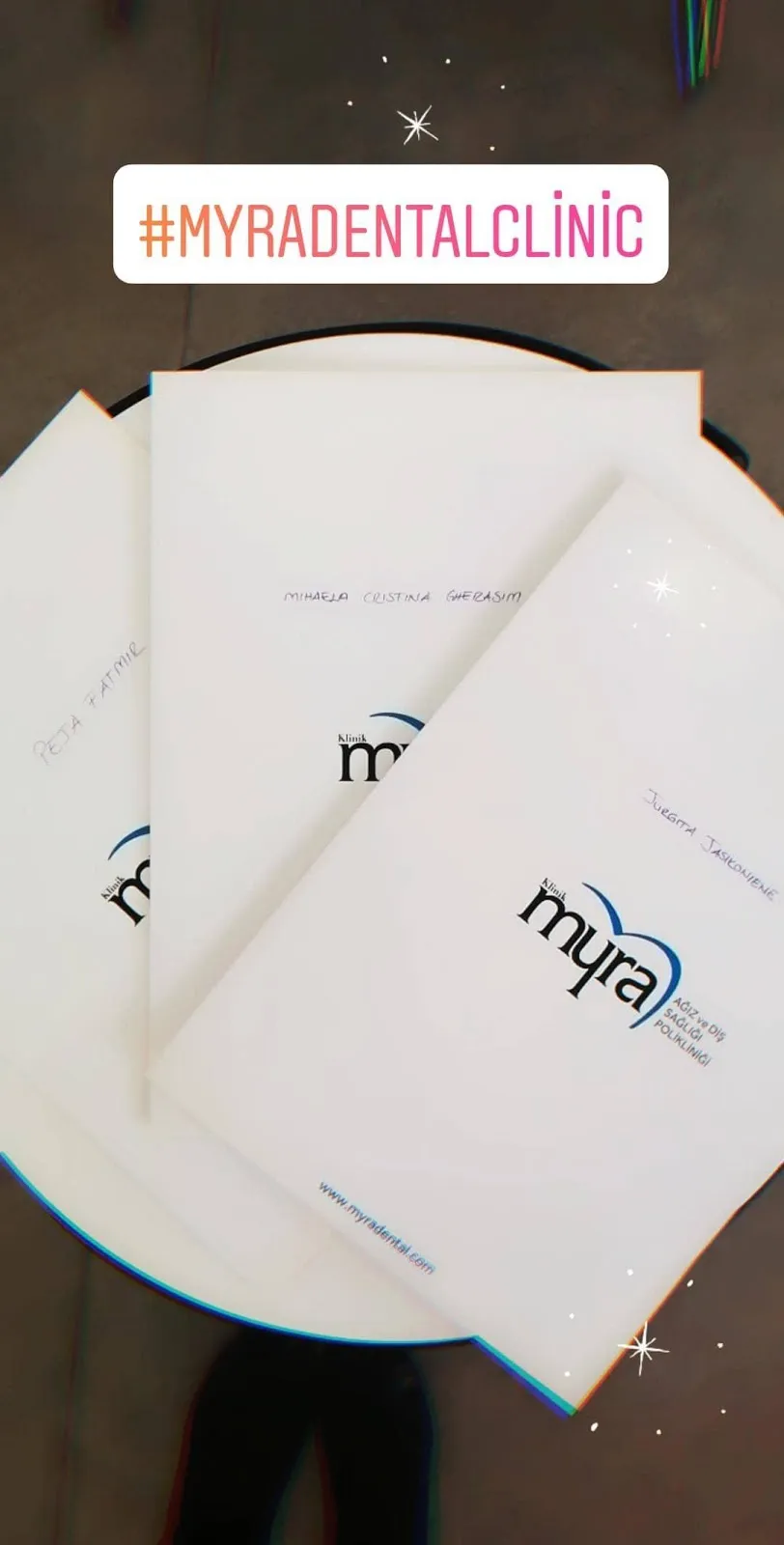 As soon as you contact us, we'll tell you how many days and how many visits you need for the necessary treatment.
Tip: 5-6 working days are usually sufficient for major treatments. If you come on Sunday, you can come back on Saturday night.
| | | |
| --- | --- | --- |
| Treatments | Days-visits | |
| Crowns | 5 days-1 visit | 1 day is enough for a single crown |
| Root Canal Filling | 2 days-1 visit | If you need a crown 2 days are enough |
| Veneers | 5 days-1 visit | İn 4. Day fixing and last day check. |
| Tooth Implant | 2 days-2 visit | 2 days are enough for implants |
| Filling | 1 days-1 visit | 1 appointment is enough |
| All On 4-6-7 | 5-6days-2 visit | İn first visit you get implants. The second visit is for permanent teeth. |
We will plan you in detail the number of days and appointments required for treatment in the first examination. I assure you; we were wrong in very few cases. We will receive it from your hotel with our VIP transfer before your appointments.
You will have new teeth as soon as we promise you for your treatments. If the time goes on, we'll cover your stay for an extra extended time. We will also cover the price difference for airfare.
All you have to do is plan your visit to Turkey for dental work. We will take care of most of the work that's left for you.
10. Don't look at the cheapest prices for dental work in Turkey
Dental treatment prices are variable in every country. You can't get a dental job at the same prices in an A-plus dental clinic and the local dentist in the UK. The same applies to dental prices in Turkey. A plus dental centers use top quality dentistry materials. It determines the prices of dental treatment accordingly.
It's easy to explain. Let's say you came to Turkey for a dental implant. For a tooth in the United States, the Straumann brand implant costs around £4,000. You pay around 700 pounds for the same implant in Turkey. No matter which dentist you go to, you can't get a Straumann implant for £400.
The same applies to zirconia teeth and Emax veneers. Be sure to learn the veneers' material to be used when choosing dentists for a full set of veneers in Turkey. Maybe it's not Emax or Celtra Duo.
Dentists prefer cheaper laboratories for dental work at cheaper prices. In the end, you're not the winner in the long term. Or you may prefer brands of lower quality for implants.
Dentists determine treatment prices in proportion to their experience and abilities. The technical equipment of the dental center gives you better quality treatment. Implanting in a place without 3D dental tomography raises many risks. Are you sure you'd want to flow this risk for cheaper treatment?
Implant options are less in lower quality implant brands. There are also fewer abutment options. When you reach the crown stage, you don't have a lot of abutment preferences. Do not receive services for a lower price than where sinus lifting and advanced surgery are not enough for their applications. Large dental centers in Turkey give prices close to each other. There is a constant competition between them in terms of quality and service. You may not receive the same quality treatment from a local dentist in Turkey.
The most logical way is to find out why they're cheaper. That must be the question on your list.
We've made a list of prices in Turkey and the United States to compare prices:
| | | |
| --- | --- | --- |
| TREATMENTS | TURKEY | UNİTED STATES |
| STRAUMANN Roxolid® SLA+ titanium abutment | 860 USD | 3400 USD |
| BICON Implant+Titanium Abutment | 860 USD | 3400 USD |
| AlfaGate Implant+Titanium Abutment | 560 USD | 2500 USD |
| Zinedent+ titanium abutment | 400 USD | 1800 USD |
| Inlay/Onlay Ceramic | 275 USD | 1500 USD |
| Inlay/Onlay Zirconium | 1050 USD | 4000 USD |
| Crown (each)-Porcelain | 125 USD | 700 USD |
| Crown (each)-Zirconium | 230 USD | 1300 USD |
| E.MAX© Crown (each) | 300 USD | 1500 USD |
| Celtra Crown | 370 USD | 1600 USD |
| Laminate Veneer – EMAX | 300 USD | 1500 USD |
| Removable plastic denture (both jaw) | 500 USD | 2000 USD |
| Removable metal denture | 500 USD | 2000 USD |
| Partial Metal denture | 500 USD | 2000 USD |
| Overdenture supported by implants | 500 USD | 2000 USD |
| Temporary Denture | 250 USD | 2000 USD |
11. Calculate the approximate cost for dental work before going to Turkey.
We explain all treatment prices on our website. We will also share treatment prices with you if you reach us via WhatsApp or e-mail. We have a very transparent price policy, and when you tell us what treatments you want, we ask you for photos and Xrays. In this way, we can prepare you for a detailed offer. Or if you share the offer you received from your local dentist, we can create a new offer for you.
We need you to be examined and 3D dental tomography for a detailed quote, but prices won't put up in any way. Sometimes 2 veneers are missing or 1 root canal treatment is added. Even if you need a sinus lift and advanced surgery will be explained to you in advance. You won't have any question marks left in mind in your dental business with us.
But we will not have any price in any way other than the treatment price agreed with you after the examination. Sometimes you don't need a root canal treatment and you may have a lower chance of paying than the price we agreed on. But you never pay more.
We are trying to offer you the smartest options for your treatment. Every dentist knows that zirconium is not a laminate veneer material. But it's used for laminate veneers because it's more affordable than Emax. We'll choose what's right for you when you come up with your treatment plan.
Or if you have an insufficient bone for implant treatment, we will recommend a BICON implant. No conventional dental implant is the same as BICON implants. Short implants are excellent aids in special cases.
Make sure you get an approximate price for your dental treatment in Turkey. But in any way you'll be treated at a much more affordable price than the UK.
12. How can you pay your dental work in Turkey?
Many dentists in Turkey only receive cash payments. If you pay in cash, you can get an extra discount of 5-10%. At the end of treatment, they provide you with a detailed form of payment. You can pay many dentists in your currency. You will be provided with many conveniences in this way.
Many dentists and dental centers also agree to pay by debit card, as well as the option of paying cash. Most of the time you don't get an extra discount when you pay by debit card. Bank commission cuts in Turkey are high.
Myra Dental Center also reports dental prices at the beginning of your treatment. You can pay a debit card or cash. At the end of your payment, an invoice will be issued to you and added to the file that will be presented to you. At the end of the treatment, you will also have a guarantee form in your file and the price breakdown of your treatment. You can examine in detail what treatment you get at how much.
If you don't trust your dentist, please don't start your dental work. Investigate a dentist again, but do not start your treatment immediately so that you may not have any bigger problems in the future. The first impression is always very important. Dental work is boutique job. There's no fabricated dental treatment. Each case is special and detailed. I assure you, no one's teeth will look the same to you.
13. Is your dental insurance valid in Turkey?
If you have private dental insurance, do your insurance pay for dental work in Turkey. Always ask in writing before the first visit. Dental treatment abroad Is a very advantageous condition even for private dental insurance. They would have to pay four times as much for the same treatment in the United States or the UK.
Ask your dental insurance in writing how much of your dental work is covered in Turkey. If you want, take the treatment plan to the local dentist and let your insurer know the situation. Then we can share your post-treatment Xrays with you. Apply to your insurance with the detailed invoice you receive from us.
Be sure to know if your private insurance covers esthetic works. Find out how much of your treatment meets in Turkey.
Aesthetic treatments are not covered by your private insurance. That's what happens when you're treated in your local dentist. When you come to Turkey for a full set of veneers, you will have to pay for this treatment yourself.
14. Where can I stay during dental work in Antalya?
Antalya is a city established in parallel with the sea. You can enter the sea from many beaches in the city. You can also stay in the resorts outside the city if you wish. Your transportation will be organized by your dental center in Turkey.
Antalya is one of the cities with the most 5 star hotels and resorts in the world. You have an incredible number of accommodation options in the city. Most hotels have an all-inclusive system, but be sure to check it out during your hotel reservation.
Myra Dental Center is at the most central location of Antalya. It is close to all shopping malls. Many city hotels around us will offer affordable prices for you.
When you contact us, we'll be happy to help you find out where to stay.
We don't have a hotel to settle for. But we can book on your behalf. If you book through us, you can take advantage of corporate rates. Corporate prices can sometimes be expensive on travel sites than special offers for you. Please evaluate both options together.
Please plan your stay according to the treatment period we recommend to you. In a problem arising from us, we will cover the extra days outside the duration of the treatment plan.
Your accommodation must be close to the dental center. You can stay in a 4-star hotel in the city center for about $35.
15. How to get to Antalya, Turkey?
There are direct flights to Turkey from many countries, you can come to Turkey with direct flights from all over Europe. There are a lot of additional flights for Antalya, especially in the summer, because in summer the population of Antalya can be up to 3 times. You'll have no trouble flying for your teeth work. It is very easy to find an in-day round-trip ticket from all European capitals. The furthest flight in Europe lasts around 4 hours.
Antalya airport is suitable for flying from many parts of the world. The airport is also very close to the city. You can reach the city in just 20 minutes with our VIP vehicle.
About £400 is enough to fly from the UK to Antalya. This is the average of all seasons. It may be more costly to fly in the summer. Please book in advance.
You can find direct flights from the United States to fly to Antalya. Sometimes you may have to fly to Germany. Sometimes fly to Antalya in New York. Your flight to New York will take about 18 hours.
Flights from New York to Antalya are approximately $900. You can fly cheaper with pre-booking.
When you arrive at Antalya airport, you do not need to call a taxi. We'll take you to your place where you're staying in our VIP car. You will not pay any fees for this. When you're done, we'll get you back to the airport by VIP.
16. Is it necessary to get a passport to go to Antalya?
There is a visa exemption in Turkey for European countries. Only your passport or ID card is sufficient. Like tens of millions of European tourists who come to Turkey every year, you will never have to cross the border.
A visa may be required for the United States. You can get an instant visa application online. Or when you come to Turkey, you can get a visa with your identity. I assure you, the visa waiver for the United States will be released very soon.
There is a 6-month visa exemption for arrivals from European countries.
17. What is the best time to travel to Antalya for dental work?
It is always suitable for dental work in Turkey. Flights and hotels are more affordable between October and April. Antalya is an incredibly beautiful city in the summer. If you are planning a nice holiday, it is better for you from April to September. If you want a calmer and softer climate, it will be a very good choice from October to April.
Especially in the summer months, the reservation for dental work increases in Turkey. Be sure to plan your reservation with your dental center.
18. What should be brought when traveling to Antalya, Turkey?
Make sure you create a checklist. During a dental visit to Turkey, we created a checklist for you:
1. Passport or ID card.
2. Cash or debit card. You can only use a debit card for shopping in Antalya. But you can carry it with you in cash if you want. Please note that bank payment applies to your stay. You can also use cash or debit cards in all shopping malls.
3. Jacket or raincoat (in winter). Antalya is sunny 300 days of the year. Between November and March, the weather can be rained and warm. It's worth being cautious.
4. Book, tablet, or computer. When exploring Antalya during the time between your dental treatment appointments, make sure you never get bored. But if you're one of those who likes to read on the beach, the book or tablet is perfect.
5. Phone charger or portable power bank. Don't forget your charger. Even if you forget, don't worry too much, you can easily get a new one for $5.
In this blog post, we shared information on what to look out for when choosing a dentist and planning your visit. From now on, we will share information about your dental work.
19. Tips for getting dental implants in Turkey
1. Verify that the dental center in Turkey uses the best dental implant brands.
Don't turn to shoddy implants because it's cheaper. Be sure to research the implant brand. If possible, choose one of the best. Straumann brand implants are guaranteed for life and worldwide. It doesn't matter what country you live in. There must be Straumann implants in your country.
2. Always ask dental tomography from the dental center.
You won't pay extra at our dental center for dental tomography. But without CT, a complete diagnosis is very difficult. Don't start treatment without CT for implants.
3. Ask your dentist to provide pre-treatment information.
'Knowing something is only about being able to tell.' Aristotle.
As this sentence explained 2500 years ago, always ask for all the details during your treatment. It's not about which country you're being treated for. The physician who knows can explain your treatment in a way that you can understand.
4. Be sure to get the passports of your dental implants.
Many dental centers in Turkey prepare a passport with a barcode number of the implant after implant treatment. This is also the warranty card of the implant brand. Here is information such as the diameter, length of your implant.
20. Tips for getting tooth crowns and veneers in Turkey
1. If you do not want metal in your mouth, choose all-porcelain or Zircon crowns.
Metal-powered porcelains are short-term options that cause a lot of trouble. They also require a lot of shaving from the tooth. Zircon and all-porcelain crowns are healthier and longer-lasting.
Also, all-porcelain and zircon crowns have more aesthetic results. They fit perfectly with your teeth and gums.
2. Choose dental centers that use digital dentistry for your crowns and veneers.
3. Be sure to know which material is used in all-porcelain systems.
Products such as Emax, Celtra Duo, Amber, Suprenity are all-porcelain brands. Choose one of these.
21. Tips for getting teeth extractions in Turkey.
1. Avoid blood thinners such as aspirin 1 day before extraction.
Always share the medicines you use with your dentist in Turkey. He'll set you up early in the morning.
2. If more than one extraction is required with local anesthesia, be full.
If there is no general anesthesia required, make sure you eat about 2 hours in.
3. If sedation is necessary, you must be hungry.
You have to stop eating and drinking eight hours before the operation. You must be hungry
4. From your dentist; learn why the tooth should be take off.
22. Tips for taking root canal filling in Turkey
1. Learn about what to do during treatment.
2. If an infected tooth is required to treat the canal, make sure you get antibiotics.
If you have an abscess or swelling in your teeth, start using antibiotics if possible before coming for dental work in Turkey.
3. There may be mild sensitivity in the first months after root canal treatment. You don't have to be nervous.
23. Tips for Getting dental work under sedation
Sedation is a very attractive option for people who are afraid of dentists.
1. Share with your doctor if you have a medical condition before taking sedation in Turkey
Our pre-sedation doctor will examine you and, if approved, you will be able to get sedation.
2. Follow the instructions after the written procedure and strictly follow.
It is normal to have mild sleepiness and headaches after sedation. Be sure to follow the instructions you've been given after the operation.
24. Tips for Full Oral Implants in Turkey
Full oral implant treatment; Since it requires both second visits and is the largest dental treatment, it is necessary to plan carefully.
1. Choose from one of the best dental centers for full mouth dental implants in Turkey.
Myra Dental Center will give you the most appropriate and valid treatment for full mouth implants. Never start your treatment without complete diagnosis and planning.
2. Learn alternatives to prosthesis before full mouth implant treatment
Check out this article to learn about the different options of getting full mouth implants in Turkey.
3. Learn about All on Dental Implants
There are some guidelines for all on 4 and all on 6 treatments. All treatments may not be suitable for everyone.
25. Ask if there is a Cerec CAD-CAM system in the dental center in Turkey.
Cerec CAD-CAM systems allow you to finish your dental treatment within 1 hour. Yes, it's incredible speed. But the system is completely digital and computer-aided. Your veneer treatment for one tooth will be ready in just 1 hour. If you need crowns for 4 or 5 teeth, 2 hours after digital scanning is enough. And without the need for temporary teeth and silicone measurement materials.
It's everyone's right to experience this comfort.
With Myra Dental Center, you can get your tooth crown while drinking your tea or after a short break after canal treatment.
26. Don't go to dentists you haven't researched.
There will be dental clinics that attract your attention when you are traveling or shopping in the city. But don't leave without researching them. It is mandatory to obtain a certificate of authorization to give dental work to people from abroad in Antalya. If he hasn't obtained a warrant, he won't be able to offer you a cure. Otherwise, legal penalties will be imposed. Sometimes there are situations like this. Then there is a difficult process for the patient and the physician when there is a complication.
Minimum technical equipment and dentist experience are sought for health tourism authorization certificate. It is really difficult to obtain a certificate of health tourism authorization. In the event of a treatment that is not performed appropriately or misinformation of the patient, there will be no pleasant consequences for the dentist and the dentist. Legal penalties are severe. At the end of the investigation, the authorization document is revoked.
Dentists or clinics without authorization offer treatment at more affordable prices. If you're having any problems, you'll get a lot of explanations. Be sure to pay attention to the authorization certificate of the dental center.
27. You can come with a companion for your dental work in Turkey.
Antalya is a city that will give you many flavors. You'll miss it as soon as you're gone. You can't have Paris syndrome. The Turks are very welcoming. You can still come with a friend or family on your way to Antalya. I assure you, you're going to have a lot of fun.
We are happy to come to Turkey with your family and friends when you come to Turkey for dental work. Don't worry about transfers. We'll take you as VIP to where you're staying.
28. Crime in Turkey? Antalya is one of the safest tourism cities in the world.
When you come to Turkey, you are now our guest. You'll be the most beautiful guest here. Search online. Antalya is one of the largest with the lowest crime rates in the world.
Antalya is a very important city for Turkey. Police and security guards are careful at any time of the day. They don't tolerate the slightest crime.
Entertainment venues are open until morning. Also, the public transportation system runs until morning. You can find a taxi at any time. Choose where you want to go and start browsing
You can get information from us for entertainment venues and restaurants. Antalya is the seventh-best restaurant in Turkey. Third best, if you ask us.
You can go out at any time and walk at any time at night.
29. What are the things to do in Antalya?
Antalya is an open-air museum with thousands of years of history. You will see dozens of ancient cities. The city's marina and old town are a great place to visit. We also have beaches for more than 20 km. You can make an excellent holiday by sunbathing on the Mediterranean coast. Enjoy the holiday while drinking your margarita by the pool at the hotel where you stay. No one comes back in the summer without tanning.
You can enjoy the evening in the incredibly beautiful restaurants and bistros. Turkish cuisine is one of the richest cuisines in the world.
You may want to look at this page for guidance for your trip.
30. Be sure to share your medical resume.
Be sure to share your health status with your dentist. Tell us about your diseases and ongoing illnesses. If you have the drugs you are using, make sure to make it a detailed list. In this way, you will receive a safer and healthier treatment. You will also reduce the risk during your dental work.
Bleeding procedures such as implant therapy and tooth extraction are also very important to share heart diseases. Also, drugs such as blood thinners cause you to have trouble after the procedure.
If you have diabetes, make sure you share your blood values. The value of 3 months of blood sugar HgA1b is very important in the treatment of implant. If it's higher than 8, recovery will be delayed. It also creates a risk for advanced surgical applications.
We'll ask you all the details. We told you to make a list of questions. We have a question list, too.
31. Bring a checklist for your questions or concerns
You might be afraid of a dentist. I assure you, most people have a fear of dentistry, and you don't have to be afraid of a dentist at Myra Dental Center. We use digital anesthesia. You won't feel any pain during the numbing process. If you have a dentist's fear, make sure you share it with us. We will help you overcome your fear.
There will be many questions that will be put in mind when deciding on dental affairs in Turkey or another country. Ask our communication staff all your questions before you come to Turkey. She will help you with everything.
You can talk to the dentist about your treatment. Our dentist can give you all the information you want about your treatments.
Dentistry is very successful in Turkey. Also, our best are selected with the authorization certificate that we need to get to do dental work for you. You will receive an A+ dental service.
Ask your dentist for pre-after-pictures of the patients he has treated before.
Be sure to plan your implant treatment on CT.
If canal treatment or tooth extraction is required, ask for the causes.
Ask which material is better for the tooth. Find out which brand of the implant is better.
Always ask what to use from all-porcelain materials before processing.
Find out how many visits will be required and how long the recovery period will last.
Always ask them to schedule your appointments. You may have to wait for a phone in the hotel in the morning and evening.
Find out how many implants they place per year. Experience is gained by studying.
Learn professional certificates and training
Make sure to visit the dental center.
Search online. See Instagram, Facebook accounts.
Be sure to check out the comments.
32. Get your teeth guaranteed in Turkey
We guarantee you for all our treatments. After the treatment, we give you a document prepared by us. With this document, all your treatments are guaranteed. You can never get this document from dentists in the United States or the United Kingdom. We guarantee all our treatments.
There are no uncomplicated doctors in medicine and dentistry. The important thing is what to do and experience when complications occur. The doctor who has not had any complications is a doctor who has no patients. After a very difficult exam and review of health tourism in Turkey are one of the documents received dental centers. We know very well what we should do and how we should do it.
As in Mexico or Thailand, every dental clinic cannot take foreign patients. There are monthly routine inspections. Data sharing ensures state control.
We love our job.
We try to give you the most appropriate treatment at the right prices. Investigate you will not find more attractive prices for the same treatments and products of the same brand.
As Myra Dental Center, we will be glad to host you in Turkey.! Write us on Whatsapp now