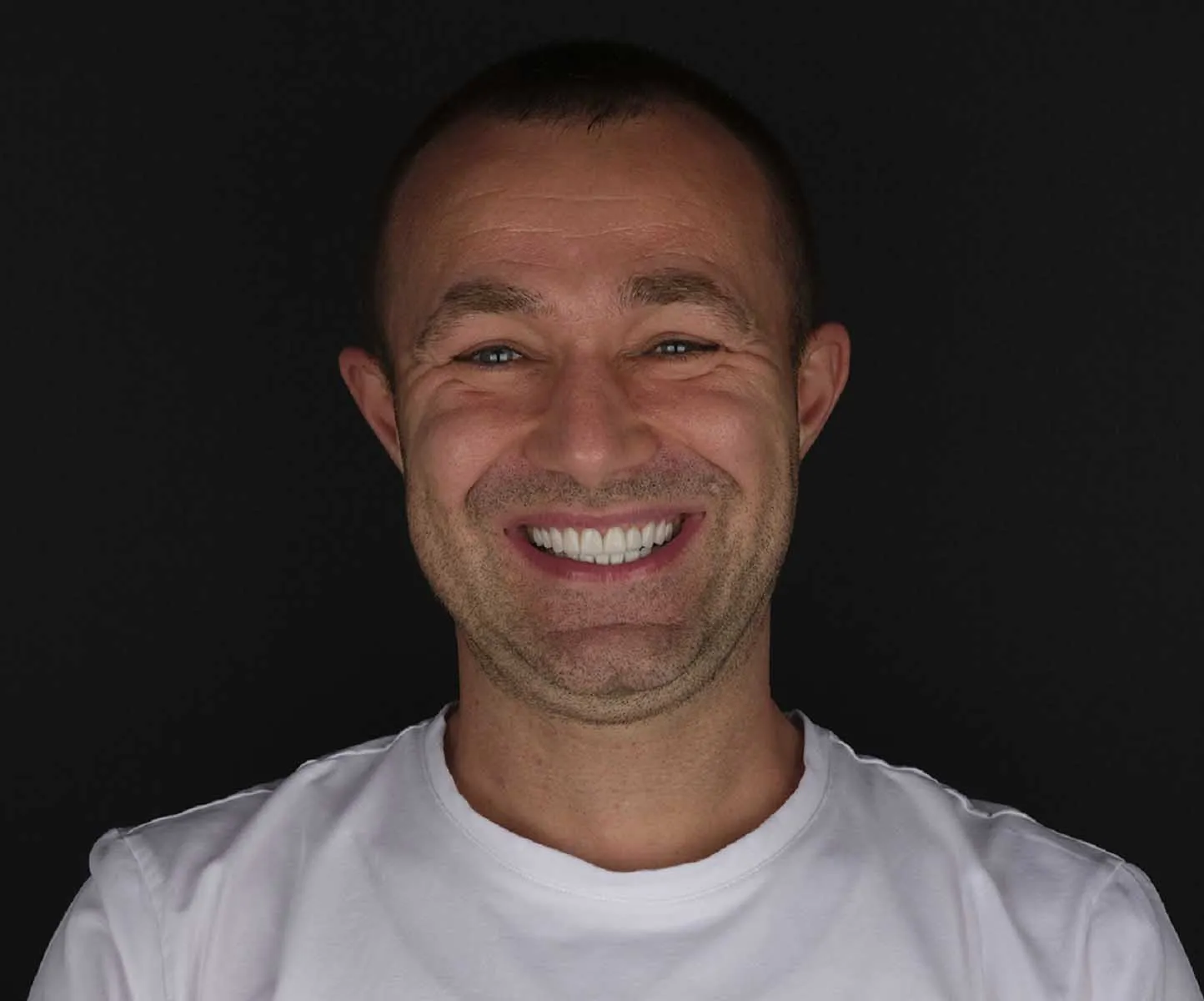 New teeth are a way to completely change your smile or rehabilitate your mouth visible. The size, shape, color, and location of your teeth can be changed to look exactly as you want. It destroys decay and misuse errors with new teeth. It can do to fix genetic problems, or you can just change your smile. Conclusion: increases your self-confidence and self-esteem.
Smile makeover and get a full set of veneers procedure can be safe, with highly qualified dentists in Turkey. Discover your options!
This treatment is the source of a beautiful smile for all people.
But the smile makeover and smile design can reach many goals in many ways. Although it's a good treatment for all people, it's not a uniform option for all of them.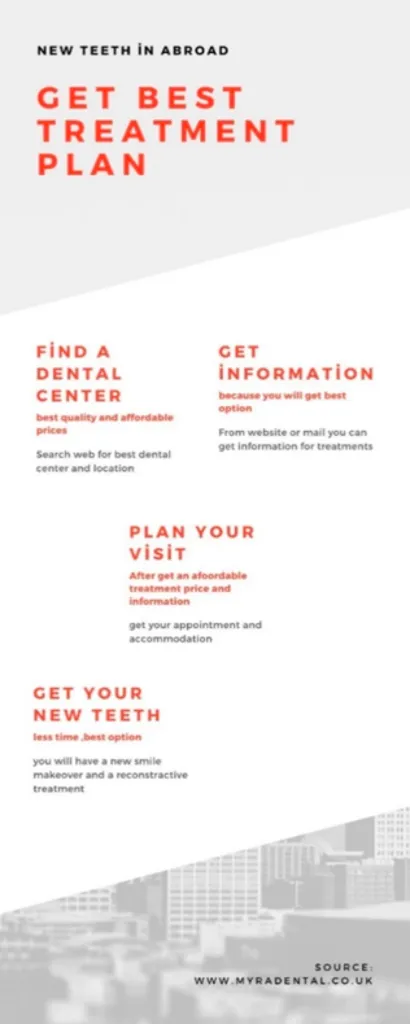 Prices, procedures and treatment times may vary significantly. In the Us for new teeth, you pay a treatment cost of between $25,000 and $80,000. The cost depends on replacing all your teeth with implants or protecting and replacing your natural teeth with veneers.
It is enough to say that many variables are involved, so you need to be well informed before making any decisions. The problem is, when you go to your dentist, there's usually no time to explain your choices in depth during a 15-30 minute appointment. It is best to be curious and investigate the subject before you can ask conscious questions.
We've compiled some important issues that you need to think about before you come to the dentist. Think about what your goals are, review it and make your question list to ask the dentist. This way you'll get a much more valuable consultation in 15-30 minutes, and in a better sense of what you want to do with your mouth.
1-What do you want?
The first question is why you would get a smile makeover and new teeth.
When it comes to oral and dental treatments, targets fall into three categories. These categories are linked to each other:
Functional problems
These things can include:
"I can't eat properly." You have difficulty chewing unnecessarily due to missing teeth or due to the dishes in the teeth.
"I don't want to wear a removable prosthesis." I don't want the comfortless and ugly prosthetics I wear every day. It's not nice to try to smile with a big piece of plastic in my mouth
"My jaws started to slide and my teeth started to move because of the lost teeth, and I want to stop it." In humans, bone-melting and volume loss in the jaws start after tooth loss. Once the teeth are pulled, the neighbouring teeth are moving towards the gaps. That's why teeth can't come into contact.
"There are problems with my mutual jaw relationships, my teeth are not where they should be." Besides, the jaws can't come to close properly.
"Some of my teeth never chew." Because the jaw and dental relationships are deteriorating, the teeth don't come into contact and they start to move over time.
Aesthetic problems
"I don't like my smile." It's a source of righteous concern, but it's not pleasant for your social life. A lot of reasons can cause it. General health problems, dental and oral problems should be evaluated together.
"People say my smile isn't nice" social research shows that a beautiful smile is very important in relationships with people. A nice smile for the first impression has a positive effect.
"My teeth are crooked." It can be treated perfectly with orthodontic treatment or Invisalign. orthodontic treatment is the right option for a nice smile.
"I don't want a prosthetic that plays constantly during my speech or in my social life." It's not fair to worry about your teeth at an event or social life with people. You need new teeth to enjoy the atmosphere.
"My prosthetics drop while I'm eating, and it's not cool." You don't have to think that whatever you eat in a nice restaurant won't fall off your teeth.
"I've been treated by dentists many times, but I've never had a nice smile." Long-term and aesthetic treatment is chosen when planning for a smile makeover. The quality of materials to be selected for new teeth is important for treatment success. At the same time, the happiness that continues with your teeth and smile for a long time is important.
"There's a lot of gum." Gummy smile also called this condition causes an unaesthetic smile.
"My teeth are too yellow and they don't white." Age, habits and abrasion in the surface cause discoloration in the teeth. Sometimes bleaching treatment is inadequate.
Health Goals
"No matter what I do because of gum diseases, I lose my teeth." Due to gum disease, teeth can be lost by shaking without any decay. In this case, it may be too late for periodontal treatment.
"I have joint problems and headaches due to closing problems in the teeth and jaws." In the jaws, inaccurate closures cause joint disorders and dental problems. These problems can be eliminated with a new set of teeth.
"I lost all my teeth because of my diabetes." Teeth and gums are also affected in many diseases affecting the immune system. In the end, early tooth losses occur.
You need to think a lot about getting New Teeth and Smile Makeover. With these treatments, what you want is very important. You must make a decision. How long are you going to wait for a beautiful smile?
2-What do you need?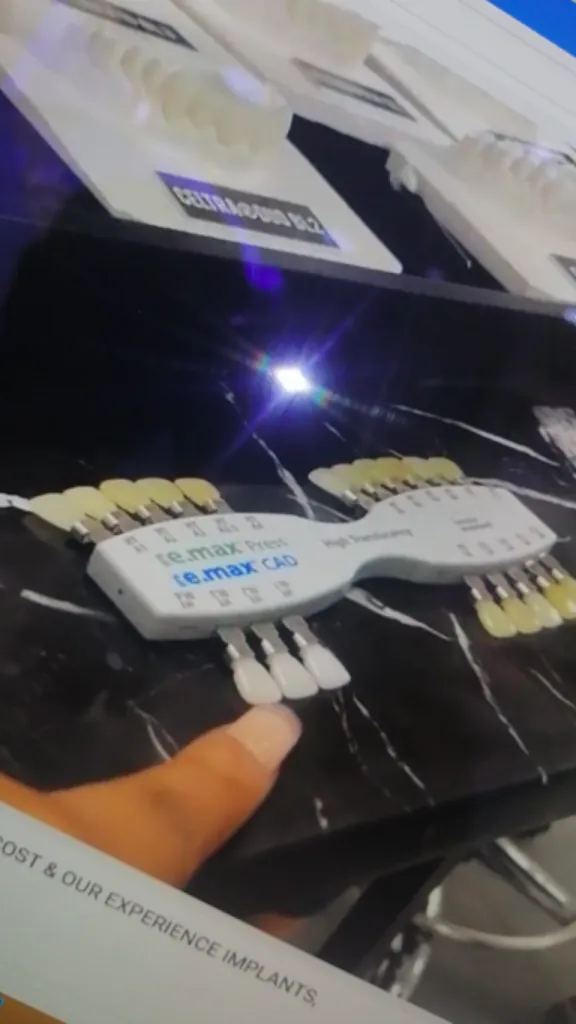 Full oral restorations are expensive and long-term treatments. Some treatments may require shaving shavings on the teeth. Sometimes the teeth are no longer available and implant treatments may be required. In these cases, you must decide. If you don't have gum disease and missing teeth, you don't need an implant. Or if you don't have too many worn broken teeth, you're only being treated for aesthetic purposes.
Some jaw and dental problems can be treated with brackets. Alternatively, it can be considered in a treatment such as Invisalign. Dental problems can be solved with these treatments.
People decide only with aesthetic concerns for smile design and get new teeth. Sometimes aesthetic results can be obtained only by processing fewer teeth. You should get a successful and accurate treatment for veneers and cosmetic treatments. Otherwise, you may experience more difficulties in the long term. Always consider a long-term option for your preferences.
What do you need? Make sure you decide and apply it.
3-Are you available?
Smile makeover and new teeth are often an important treatment involving a lot of processes. Are you healthy for that? Are you okay? Let's go through the treatments for new teeth.
New teeth with veneer and crowns
Invisalign and braces for crooked teeth can be an appropriate option. The duration of treatment is longer, but your teeth do not need a permanent procedure.
Is a full set of veneers or crowns really necessary? Many treatment options can be applied in the treatment of smile makeover:
Porcelain veneers
Porcelain crowns
Composite bonding
Tooth whitening
Gum sculpting
Tooth reshaping
With one or more of these treatments, you can also have a beautiful smile.
New teeth with Dental Implants
Are your jawbones okay? Dental implants need a suitable volume of bones to be placed in the bone. At the same time, the distance to anatomical structures is very important. Long-term tooth deficiencies cause changes in the jawbone. Besides, gum disease may have caused a lot of damage to the jawbone. In some cases, it may not be possible to take dental implants.
Uncontrolled diabetes is a risk to implant. Implant applications are risky in patients with HgA1 is 7 and higher. If you have diabetes under control, you may need to use special options.
Do you have any uncontrolled systemic disease? Hypertension and bleeding disorders limit indications for implants.
Do you smoke? Smoking is an important contra-indicator for all types of oral surgery as it significantly increases the risk of postoperative infection.
Have you been treated for cancer in the last six months? The implant option is not suitable for people who have undergone chemotherapy and radiotherapy in the last 6 months.
Do you have important problems with healing in your body? Implant treatment planning should be done very carefully in people with a back cycle of an incursion.
How are your toothbrushing habits? If there is inadequate oral care, caution should be exercised. Oral care habits should be corrected before implant.
Pre-examination is very important for dental treatment with implants. Pre-treatment conformity can be understood with the questions to be asked here. Treatment time and treatment protocols can be carefully evaluated. With a careful protocol, everyone can be given the chance to treat with implants.
4-Can your teeth be protected or need a dental implant?
Even the worst tooth is a living part. İt feels and responds. Every dentist knows that teeth should be protected. Keeping teeth healthy and clean eliminates many other problems. Which teeth should be treated for treatment should be carefully evaluated. Protecting your natural teeth is always a more affordable alternative.
Some treatment protocols may require aggressive procedures. Preventive or aggressive treatment requirement should be examined before implant application. All oral planning needs to be done before all on 4 or all on 6 style treatments. For long-term use, the final situation before the crowns should be considered. Which result will be used as healthy for longer is very important. The not need for treatment again causes fewer costs.
Once all the procedures are finished, there should be no need for treatment again. To protect the bone, if necessary, planning for long-term success should be considered aggressively. Teeth with shaking and gum discomfort should be checked. A very careful examination of preventive treatments is essential for success.
5-How much does it cost?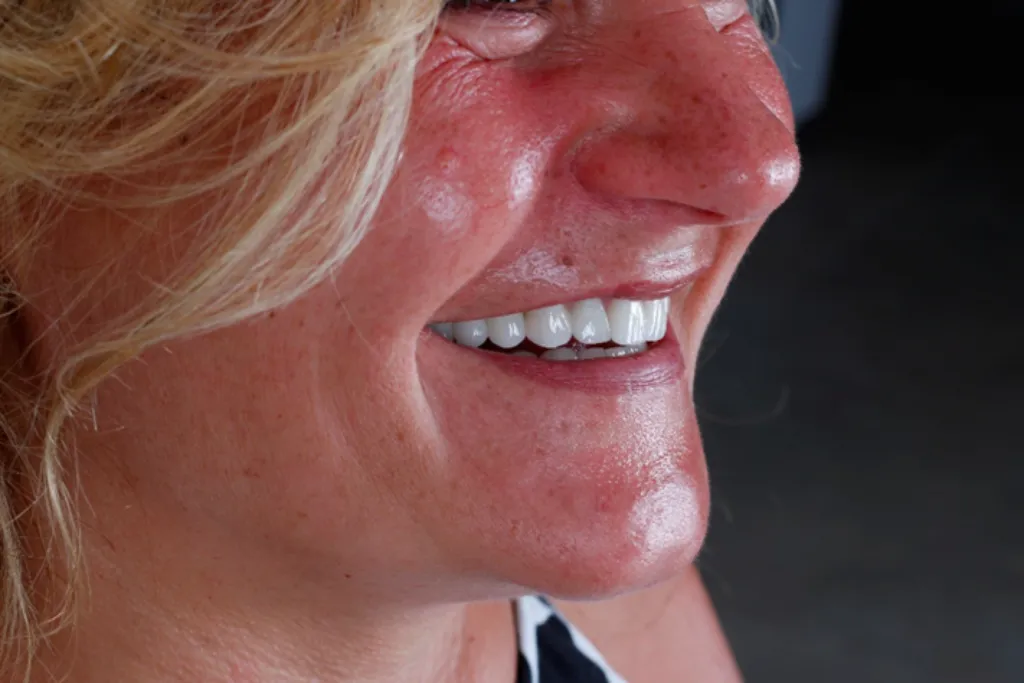 Dental treatments are very expensive in the United States and the UK. You have to think before you spend at these very high prices. Such high numbers can destroy all your savings. Consider alternatives for new teeth in Turkey. Are there alternatives to higher quality and more convenient? Among these alternatives, the question of which one is appropriate for you is important. Does it make sense to borrow by borrowing a huge amount of credit? You have many reasons for the best alternative.
Everyone wants to have the same thing by spending a more affordable fee. When you look at prices, this option is not very valid. There must be better options for new teeth. It's going to take a lot of treatment. In this case, alternatively, you can compare treatment prices in Turkey.
Here's a quick summary of the cost comparison with Turkey:
A trip abroad can be what you need to get the best price for new teeth without sacrificing quality. Also, pay attention to comments when making decisions.
Full Month Dental Implant Costin Turkeyin UKSingle Tooth Implant per tooth ( Zinedent )$500$1850Single Tooth Implant with Crown per tooth ( Zinedent )$750$4100Implant Dentures with 4 Zinedent Dental implants per arch$4800$17200Implant Dentures with 4 Dental implants full month$9600$34500Fixed Bridge Zinconia with 6 Zinedent dental implants per arch$7500$28030Fixed Bridge Zinconia with 6 dental implants full mouth$15000$56060All on 4 with 4 Zinedent dental implants per arch with zirconia$6000$24300All on 4 with 4 Zinedent dental implants full month with zirconia$12000$48600
6-What are the payment options?
When calculating your expenses, you need to look at the most suitable alternatives. Think about how you can pay when there are very high fees. After you get the new teeth, how long will you have to deal with the payments?
How much of your insurance will cover for such a high amount in Europe and the United States. If you have any problems, you must pay an additional fee of how much you pay. You can pay with credit or cash. In the case of long-term borrowing, how much will there be an increase in your monthly expenses? How many years can you imagine how much you've paid for a nice smile? To pay cash, how long do you save money. Borrowing or asking the family is an option.
For treatment abroad, you have much more suitable options. You won't pay 4 times more for the same implant brand. You also have the option to pay in 2 installments for implant treatments. On the first visit, the implant can pay the treatment fees. You can pay the tooth coverings on the second visit. In other treatments, you can get a nice smile design at incredibly affordable prices. These costs will make you profitable in any way.
7-Where do you want to get a tooth done?
There are many more affordable treatments abroad, and how can I choose in a country I don't know about. Turkey is a very good choice with medical and dental achievements worldwide. Probably an alternative of this quality is not very possible for the same price. It is an important criterion for many countries in Europe to be very close and especially very successful in dentistry. It offers excellent holidays and very attractive prices for the United States on the European Continent.
Other than that, it has high standards. Istanbul, one of the most beautiful cities in the world, is a remarkable star. Antalya is also an incredibly beautiful choice, allowing for an excellent holiday.
Dentistry treatments are complex, expensive, but they may be very suitable in another country. Try and consider the advantages of different options. Expand your horizons.
8-What kind of treatment do you need?
Protective and minimally invasive treatments:
Dental fillings: very easy to apply. Substance losses caused by fracture bruise in the tooth are repaired with restorative materials.
Dental cleaning: stains and tooth stones accumulated on the tooth are removed. The tooth surface is restored to smooth.
Canal treatment: treatment of tooth as a result of damage to the living tissue of the tooth. Dental ducts are cleaned. Cleared channels are repopulated.
Teeth whitening: The tooth is eliminated from the changes in color that occur over time. It's a cosmetic procedure.
Inlay-Onlay treatment: If the tooth is too large to treat with the substance loss filling, the tooth is treated for inlay-onlay and the tooth is protected.
Reconfiguring treatments:
Dental Veneers: veneers are treatments affixed to the tooth and allow us to give the tooth the desired form and color. In this treatment, only the front surface of the tooth is applied. No action is performed on the inner surface of the tooth
Laminate veneer: İn the treatment of laminate veneer, the front surface of the tooth is slightly shaved. The desired color and form of the tooth tissue, which is reduced with full porcelain, is also completed.
Lumineers: veneers applied without shaving from the tooth at all. They're very thin and very difficult to apply. The results are very successful and aesthetic.
Dental Crowns: treatments where shaves all the surfaces of the tooth. The tooth is restored with full porcelain or zircon.
Smile design: treatment for teeth for smile aesthetics. With smile design, the teeth are prepared in the desired color and manner. Gums, lip support and dental forms are shaped according to the patient.
Surgical treatments:
Implant treatment: applied in tooth deficiencies. Also, if the tooth is too damaged to be repaired, it is applied after the tooth's extraction. It provides chewing and aesthetic integrity again. Treatment protocols are determined according to tooth deficiencies.
In single tooth deficiencies: the easiest and simplest implant treatment. The procedure is simple from tooth extraction. 1 day is sufficient as the duration of treatment. Excellent results can be obtained with good planning for pre-dental deficiencies.
Partial tooth deficiencies: implant treatment can be applied for missing teeth in the absence of multiple teeth. One implant can be applied for each missing tooth, and if the toothless area is in one jaw, the bridge above the implant can be treated.
Full tooth deficiencies: in cases where all teeth are not present, planning should be done according to the case. The patient's age, physical condition, the amount of bone are important.
All-on-4 dental implant treatment: preferred in cases where the physical strength of the patient is reduced and chewing forces are very low. In cases where the upper jaw bone is softer, 5 implants should be preferred to the upper jaw if possible. After implant application, the jaws are restored with fixed 12 crowns. There is a chance to immediate loading after the implant placement. Toothless waiting time is not required.
All-on-6 dental implant treatment: If the jawbone is sufficient, 6 implants are placed in the jaws. Treatment is finished by making 14 crowns to the lower jaw and 14 crowns to the upper jaw. If the bone is suitable and chewing forces are very good, the number of implants can be increased.
Sinus lift treatment: If bone volume is inadequate when we need to implant placement under the sinus area, it is applied. The sinus base is lifted and the place for implants is gained. It is a treatment that has been used successfully for 30 years.
Bone graft application: In cases where bone volume is insufficient, the volume of the bone is tried to increase with graft materials. The support required for the implant is tried to create the bone.
9-Should you take all dental care on a single visit or two visits?
The visit time required for preventive and minimally invasive treatments is very short.
Filling, canal treatments can be completed on a single appointment. That's a huge advantage for you. You can wait months to make an appointment with a Endodontics specialist in the United States. Or you can continue your holiday with your treatments on a short date on a small visit.
The number of appointments for reconfiguring treatments is more. Veneer and crown treatment for several teeth with new technologies can be treated quickly with CAD-CAM systems. A 1-week visit is enough for smile design and smile makeover treatments. There's no need for a visit again after treatment. A perfect smile with a new smile design is now easier.
2 visits are required for surgical treatments. Implants are implanted on the first visit. 1 day is enough for implants, but the more the number of implants increases, the more complicated the treatment becomes.
Everything changes depending on the number of missing teeth. Do you need temporary teeth? How many days do you have to stay? Usually a week is enough for first visit. Your temporary teeth that you may need during the waiting period on the first appointment are planned and prepared.
On the second visit, prosthetic treatments are planned for implants that have healed and provided osseointegration with bone. Crowns are prepared. This is often enough for 7 days to visit.
10-How to decide tooth color?
Tooth color selection is a question that takes a lot of time when it reaches the final stage. People sometimes prefer white and shimmering teeth like celebrities' teeth. Most people want their teeth in the natural whitening that they've always dreamed of. There are many alternatives to tooth color. When choosing color, age, gender, skin color are very important. Furthermore, if other teeth are not restored, the restoration should be compatible with the color of other teeth.
Our dentists will help you choose the best option. If you share your dream with us, we'll be happy to help you achieve your dream.
We don't want to confuse you by showing a scale with only dozens of whites. You can choose samples from the beautiful smiles of our patients who have been treated before. Or if you bring a smiling photo that you like before, we can evaluate your suitability with you.
11-how do you want your teeth shapes to be?
When deciding the shape of new teeth, we initially take pictures from you. In these pictures, we identify your face type and evaluate with you what kind of tooth shape you want. Sometimes in Hollywood design style, shapes are chosen according to purely natural preferences. Teeth have more cornered lines in men, while women have softer lines. Age and tooth shapes are more variable. Teeth are prepared in a more transparent and young form in young people.
You might want to have teeth like your teeth in your youth? Bring a picture while you're laughing. Like celebrities' teeth? Get a reference photo. If you give them anything to work with, your dentist will have the best consequences.
12-What are the best dental supplies for me?
Graft type and surgical techniques are as important as the implant brand used in dentistry. We use the best implants in the world for you. Just decide which one is right for you. Myra Dental Center Turkey would like you to evaluate the brands at the price of implants you will receive for you. No dentist Straumann Roxolid implants and a medium-quality implant does not make the same price. As the most suitable implant option for you, we recommend Zinedent-Neodent, the Straumann Group product.
We offer you alternatives for your Crown and Veneer Restorations. We use the E Max, Celtra Duo and Cerec blocks in full porcelain. These are for you to have the most natural teeth, along with high aesthetics and durability.
We use zircons for crown restorations. We provide excellent durability and aesthetics with Detsply brand or Katana brand zircons. Zircon; it is a bio-compatible material that can serve you for many years. Zirconia is an incredibly successful option in implant-top crown treatments.
For hybrid prostheses, we recommend porcelain teeth with Peek infrastructure or zircon infrastructure. With the lightness and flexibility of peek material, you forget the weight of your teeth. Zircon hybrids have incredible durability.
Toronto prosthetics provide incredible comfort for our toothless implant patients with tooth grinding habits. Both comfort and aesthetics can be provided with Toronto prosthetics instead of plastic or acrylic teeth. In this system, there are no screw holes on the teeth and a more aesthetic image can be taken. Compared to other hybrid species; easier to repair when there is tooth breakage.
Acrylic prostheses are usually used as temporary prosthetics in patients undergoing implant treatment. We do not prefer the non-aesthetic artificial appearance of acrylic prostheses in the long term.
13-Fixed or removable teeth in full mouth implant restoration?
Gum and bone support is very important when choosing for the patient in cases where there are no teeth. If the distance between the jaws is sufficient, treatment with fixed crowns above the implant is very successful and aesthetic. After implants have been osseointegrated; Zircon crowns are also fixed onto implants. Cleaning and maintenance of this option are like normal teeth.
But for patients who have been toothless for a long time, crowns are not a good choice. And for patients with a lot of bone loss, the treatment of crowns is not pleasant enough in our opinion. The crowns and the teeth are too long and they look very incompatible. It is also very important to restore support for the lost bone tissue to the lips. That's how the facial expression becomes a younger and more beautiful expression. The lips are supported and the collapse inwards is corrected. Who doesn't want to seem younger? In these prostheses, we recommend that our patients use water jets, unlike normal teeth.
Myra Dental Center Turkey recommend bar prosthetic systems to patients who have been toothless for a very long time and will not be able to get treatment with fixed teeth. But we're really happy that most of our patients don't have to get this option. These prosthetics are the easiest options to clean.
14-Before deciding on New Teeth
When a smile design and dental surgery are required, a very careful decision should be made. There's a lot to think about and decide. Successful and satisfying treatment will increase your ongoing quality of life.
You are our guest in a foreign country. We will provide you with your welcome from the airport with your private VIP transfer and ensure that you reach the hotel where you have booked as soon as possible. We will also provide your transfer from the hotel when you have an appointment with the clinic.
Will you hear pain during treatments? With new digital anesthesia devices, you don't even feel needle pain. General anesthesia and sedation are always useful options if your pain threshold is high. Don't forget to ask your dentist what kind of choice you'll choose in your treatment. You can also be treated by sleeping during the procedure.
How long is the recovery time after treatment? You will feel a little comfortless after the procedures performed on the teeth. Most cases don't have swelling anymore. But after the procedure, your physician will inform you of things you need to take care of. You can return to your daily life in a week.
After the treatments, we'll leave you to the hotel. Don't worry about the transfer. You're our guest.
Myra Dental Center has an employee who can contact you for every question after treatment. Don't worry about anything.
We will inform you about what to do after your treatment. You'll be briefed on what you need to eat.
We will call you in a week after you return to your country. Don't worry, we'll call you as soon as we get back for how was your journey.
15-Is there a risk of getting New Teeth in Turkey?
There is no risk-free procedure in general medicine and dentistry. The important thing is the experience and knowledge when there are complications. Even the smallest treatment process involves risk. Knowing what to do when the risks are real is essential in treatment. We are working to implement the most successful treatments we can to tens of thousands of our patients and thousands of patients from abroad in Turkey.
Risks in preventive and minimally invasive treatments:
It can flare up after canal treatment. In this case, canal treatment needs to be renewed. A full and properly filled canal treatment is a highly successful treatment.
After whitening treatment, tenderness occurs. This is temporary. In a week, teeth will regain their old health.
Fillings may have falls and breakage. Rest assured, new composite fillings are hard to come out even when it's teething
Risks in reconfiguring treatments:
There may be cracking and breaking for your crowns and veneers. If you use your night guard, you won't have any problems. It's very important to pay attention to the mutual relations of the teeth.
If the coating and veneers are not fully glued, leaking and new bruises may occur. Your veneers may fall.
In the first weeks, the teeth may have post-crowns sensitivity.
Risks in surgical treatments:
Damage to the veins and nerves may occur in the jawbone.
There may be loss of implants.
Risk of infection if not considered after surgery.
Sinus perforation if the sinus is not observed.
If an implant fails, most of the rest of the process must be redone.
Dental 3D tomography in dentistry, most cases can be foreseen and precautionary can be taken. No implant surgery should be performed without a CT scan.
Summary
Call us if there is still much unknown to you about treatment abroad. We are happy to help you with the treatment in Turkey. You should contact us to have one of the most successful treatments with the most affordable budget in Europe. We guarantee you 5 years after treatment. And we want to see you smile. You're a member of our family after treatment.
If you have any questions about new teeth in Turkey you would like us to answer, please contact Myra Dental Centre Turkey. We'd be happy to inform you.Write us on Whatsapp now +90 543 938 3350