This comparison seems to be really challenging. In the review of Veneers in Turkey vs Veneers in USA, we will compare 2 important countries in the field of health. United States may be superior in many aspects, but it is possible to say that Turkey is much superior in dental health. When you read the details, you'll understand more clearly why we say that. In terms of price, options and treatment success, Turkey is the best in the world.
Veneers in Turkey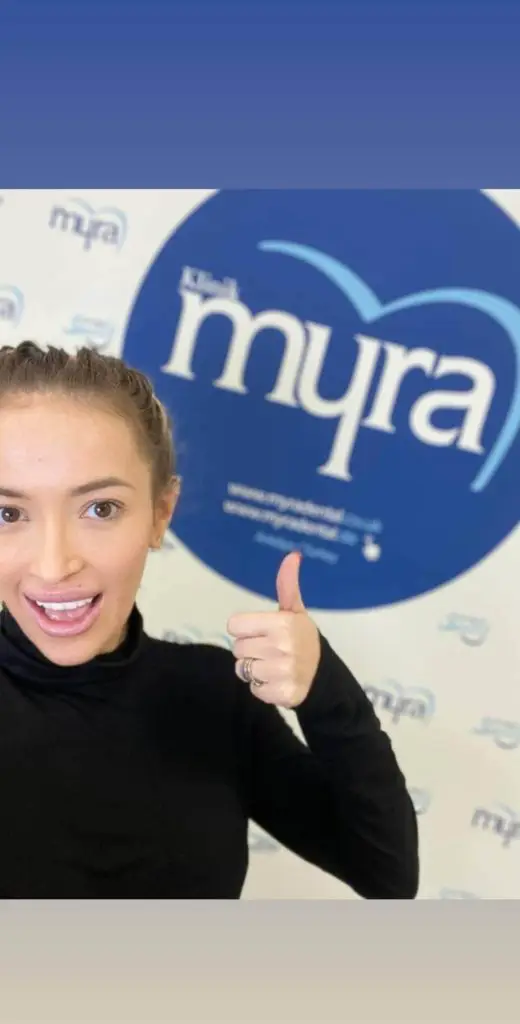 Even though its rival is USA, Veneers in Turkey is the first choice of patients. There are some reasons for this. The experience of the Turkish dentist and friendly approach, being very economical cost of care, such as the obvious cause is too much of possibilities offered services, makes them a veneer of patients treated in Turkey. From pre-treatment to post-treatment care, you will see the same attention. When you return to your country after your treatment is complete, you can reach your dentist at any time via the internet or phone and ask what you want. You may not have such a chance in USA. Your treatment is over and you go home.
Veneers in USA
The health system of the United States is not what you imagine. Everyone saw these facts, especially during the coronavirus period. Dental health cannot be said about the successful work they are good enough to be compared with Turkey. Having only well-equipped clinics is not enough. The experience and training of dentists, the quality of veneer material and application procedures are very important. Prices are 3 times more expensive than Turkey and cannot be treated in the same quality. If you have a lot of money and want to make a USA tour, you can choose Veneers in USA. The choice is yours, of course.
Veneers prices in Turkey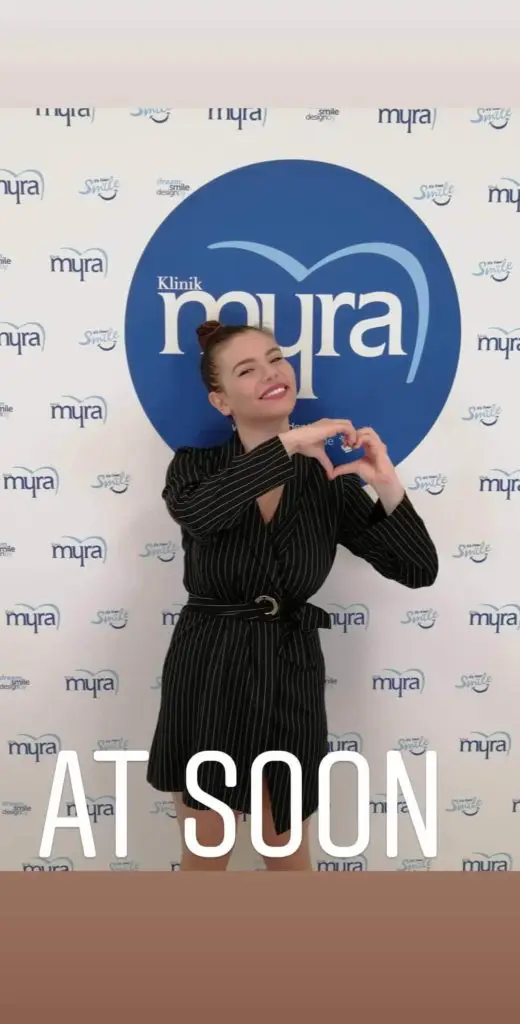 Before the price, it should be decided how many teeth to make veneers. You and your dentist will decide this together. The dentist can give you some advice and suggest which type of veneer should be done. Thus, Veneers prices in Turkey become clear and you pay accordingly. You should know that you will receive cheaper service and treatment from European countries. If your health insurance meets the treatment of dental veneers, you can use it in Turkey. You can make your payment in the clinic with your cash or credit card.
Veneers prices in USA
One of the most expensive veneer treatments in the world is done in the United States. When you evaluate it in total, this treatment can cost you a lot. When you add transportation, accommodation, medicine and other services, you have to pay a lot more than you planned. In short, veneer prices in USA will be too expensive for you. We do not underestimate the service standards. Of course, there are clinics where you can get quality service, but when we consider the price, it may not be very advantageous.
Veneer clinics in Turkey
Turkey is a country that constantly develops and regenerates itself in health care. In the last 20 years, the number of clinics serving dental health has exceeded five thousand. You can find fully equipped veneer clinics in every city in Turkey. Dental clinics in Turkey are usually located in Antalya, Istanbul, Ankara and Izmir. Antalya is number 1 in this area. They serve with technological dental devices, quality materials and expert staff. Before the veneer treatment in Turkey, you can send your photos to the dentist and get information you can plan accordingly.
Veneer clinics in USA
USA is a developed country in terms of equipped clinics. We cannot deny this fact. Although they have advanced clinics, the same praise does not apply to service quality and standards. Although Veneer clinics in USA are technologically sufficient, inadequate and inexperienced operations are performed in the application part. Just because the clinics are good, it wouldn't be the right choice to choose a country for dental veneer treatment. This is not an adequate criterion. Clinics are equipped, dentists are experienced, prices are affordable and quality of Service is very important. Turkey is a country with all these characteristics. But the USA is a country with shortcomings in this regard.
Veneers in Turkey Pros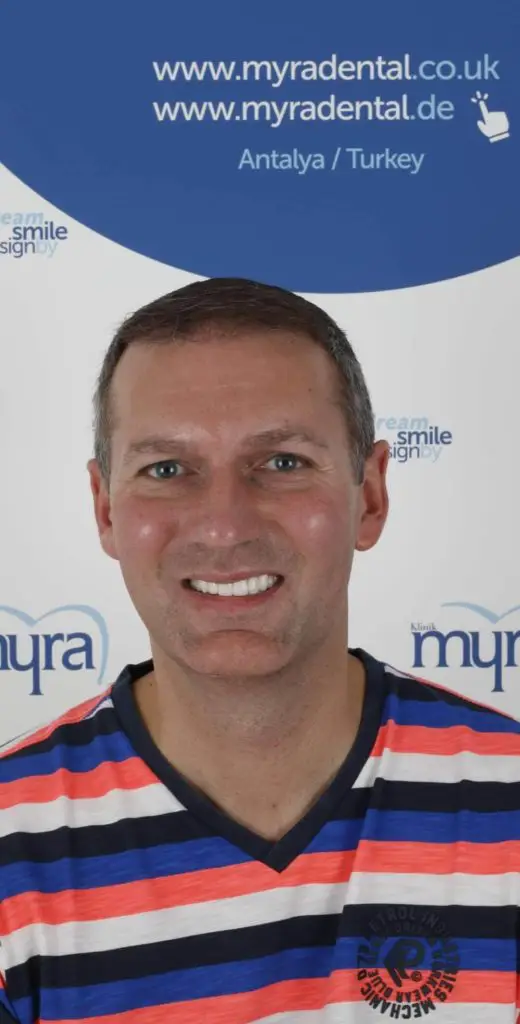 If you have not decided to have dental veneer treatment in Turkey, We are sure that you will make a final decision after reading Veneers in Turkey Pros. When you see what opportunities it offers you, you'll decide it's easier. Easy transportation from all over the world, cheap treatment fees, super quality veneer supplies, fast service, friendly and experienced medical staff and of course 100% successful treatment result, is one of the main advantages of veneer treatment in Turkey. Don't forget that during the treatment period, you will be vacationing in the Paradise corners of Turkey.
Veneers in Turkey Cons
So far, we have not seen any patients who are not satisfied with veneer treatment in Turkey. You can already read and research these comments online. Turkey is an advantageous country in every respect. There's nothing we can say about Veneers in Turkey Cons. The only con can be the following; the clinics are always full and you need to book months in advance. Otherwise, you may not find available time. If you have such a plan, prepare at least 2 months in advance and buy your ticket to Turkey.
Veneers in USA Pros
If you have a very good budget and time to devote to veneer treatment, America may be an alternative for you. But you do not know that the service you will receive will be guaranteed. The only thing we can say for Veneers in USA Pros will be the America tour you will make. You can visit the places worth seeing and enjoy. This will be too expensive for you. Because, you will need to allocate 20-30 days for veneer treatment.
Veneers in USA Cons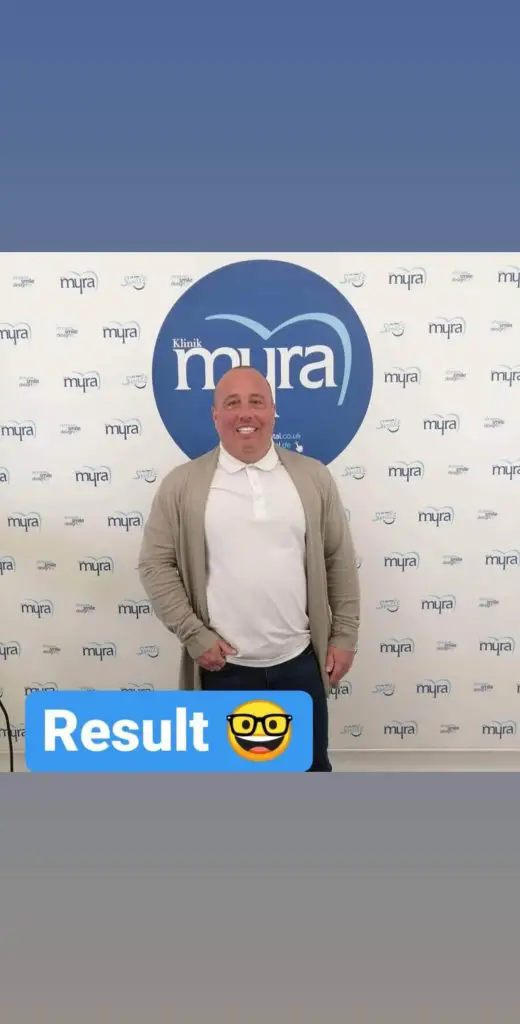 We can count a lot for Veneers in USA Cons. Transportation is very difficult, you need to apply for the American visa months in advance, and your visa is not guaranteed. Treatment fees are very expensive. You will need to stay there during the treatment period, which means accommodation costs. So, in short, you should allocate at least 2 times the fee you will pay for treatment for your individual expenses. Turkey is very advantageous and cheaper than America in this regard. It will also be very difficult to find a competent and experienced clinic for the treatment of veneers in America. Since dental health clinics are not categorized there, you may need to do a lot of research.
Turkish Veneer dentists
The Turkish Veneer dentists, admired by the world by their success, will make you smile again. Turkish dentists, who have thousands of references to Veneer treatment, treat patients from abroad in a short time and allow them to return to their countries. If you really want to be treated with veneer and get healthy teeth, you can trust Turkish dentists. In addition to being warm-blooded, friendly and sincere, they will best complement your treatment with their experience and knowledge. In dental services in Turkey, patient satisfaction is the priority.
Which is the best? Veneers Turkey or Veneers USA
One is the strongest country in the world; the other is the country with the best health system in the world. We're talking about America and Turkey. In the review of Veneers in Turkey vs Veneers in USA, we evaluated all the details and options. As a result, we see that Turkey is far superior. America can be a fantastic choice for those who do not have financial problems. But the real preferences of patients, who want to receive health services, will certainly be Turkey. You have to make the call. Since you have learned that Turkey is the country that is advantageous, it will be easier to choose from now on.
American Veneer dentists
The problems in the health system of America naturally also have a negative impact on healthcare workers. For example, American Veneer dentists cannot get good performance and efficiency from their work if they are not very satisfied with their working conditions. In Turkey, the system is very different. It is very important for the dentists who do their job lovingly. American dentists can be experienced and knowledgeable, but it is difficult to say that they are very advantageous in terms of approaching the patient.
Summary
Actually, it's all clear. Veneers in Turkey vs Veneers in USA review results will help you make the best choice. It is clear that Turkey is more advantageous in terms of price and service. For guaranteed dental veneer treatment, you can choose other cities, especially Antalya. But remember that Antalya is the center of dental veneer treatment in Turkey. All-inclusive service packages offered by Turkey are an important convenience for patients. You will receive your treatment as quickly as possible and return to your country happily.
Get best veneers in Turkey ! Write us on Whatsapp now +90 543 938 3350