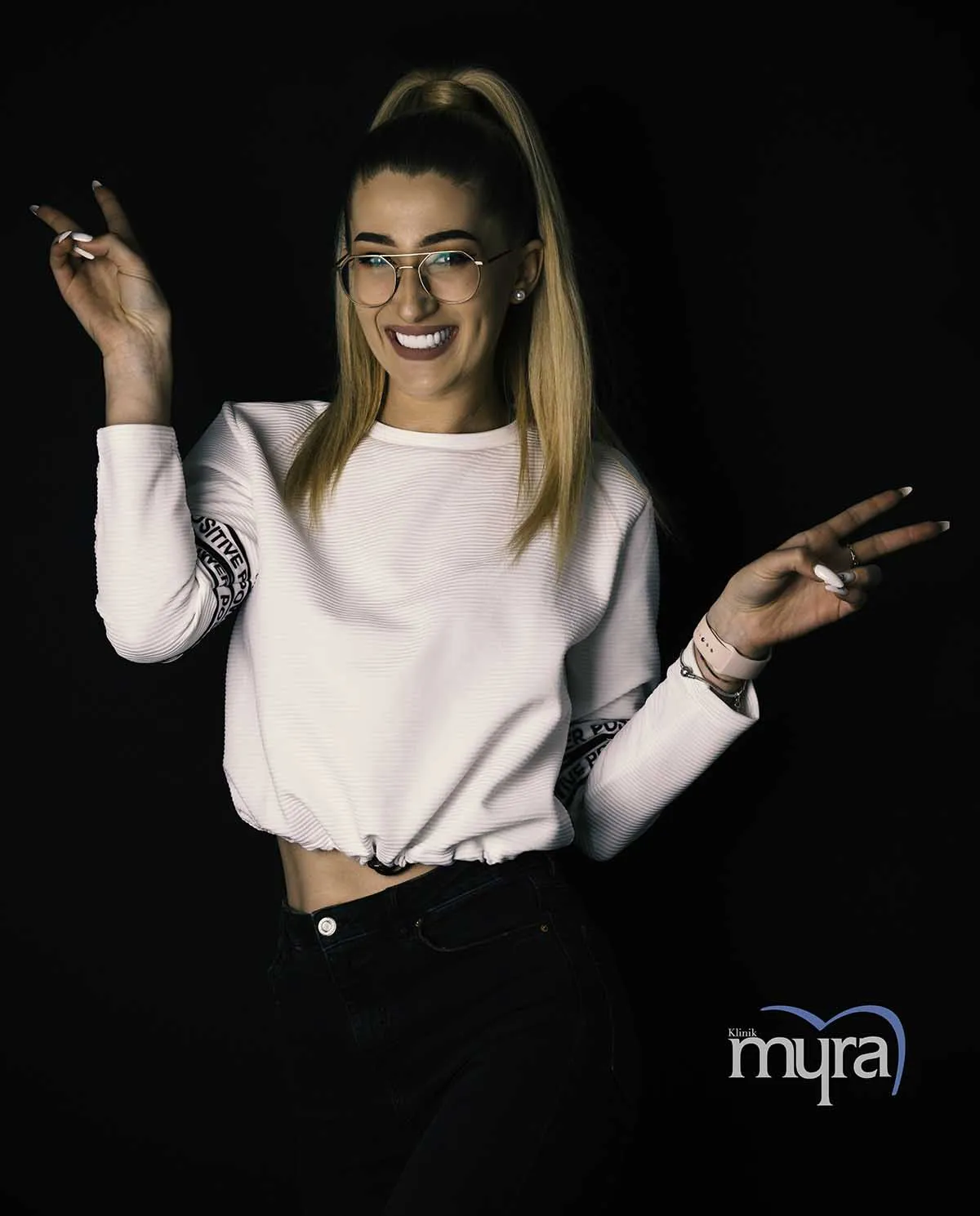 Veneers in Turkey
Since Turkey is a more active country and has more options in this regard, we have given priority to Turkey. Veneers treatment in Turkey is world famous and is a treatment with 100% successful results. In terms of price and performance, it is possible to say that veneers treatment in Turkey is far superior and much more professional than in the UK. We will explain the reasons for this in detail.
Veneers in UK
While the UK is a successful country on health in general, it is not very advantageous in terms of price. At the same time, the success rates of English dentists in education and practice are lower than those of Turkish dentists. One of the reasons patients chose Turkey instead of UK is the problem of transport. Since Turkey does not apply visas to many countries, transportation is easier. You can have a much more successful treatment than the UK Veneers treatment, at half price in Turkey. While you will be treated to veneers in Turkey, you will also have the opportunity to have a perfect holiday.
Veneers prices in Turkey
Each country has a different price policy for veneers treatment. Veneers prices in Turkey, for example, are the most affordable prices in the world. This is one of the reasons why Turkey is preferred so often. Not only the price advantage, but also the success rate of the treatment. To get a net price, you must first be pre-examined. If you need how many veneers, pricing is applied accordingly. Veneer treatment prices in Turkey include transportation, accommodation, transfers and guidance services. You can get the price in Turkey as all-inclusive.
Veneers prices in UK
The UK is a country where healthcare is very expensive. We can say that Veneers prices in UK, in particular, are the most expensive in this regard. It is possible to get better quality service very cheaply in Turkey. The comfort of hospital clinics is also lower. In addition, the success rates of veneers treatment in the UK are lower than in Turkey. It is possible to say that Turkey is very superior and advantageous both in terms of the price being more expensive and in terms of the treatment results we compare. In short, prices in the UK are at least 2 times more expensive than in Turkey.
Veneer clinics in Turkey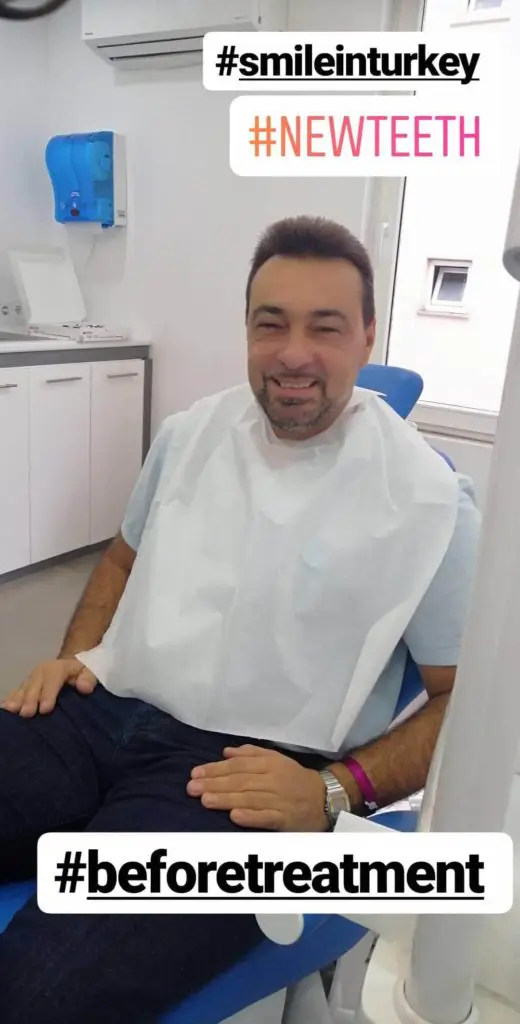 Not only veneers clinics in Turkey, but all other health services have superior features compared to Europe. Turkish dental clinics equipped with European standards are superior to their competitors in this regard. There are state-of-the-art appliances, hygienic clinics, specialist dentists and clinics with different licenses according to each area of expertise. Despite all these features, service fees are more advantageous than European countries. That's why clinics in Turkey are better than in the UK. You will be treated in the best clinics and you will receive the cheapest service. This is the difference of Turkey.
Veneer clinics in UK
There are good clinics in the UK too, of course, but they are very limited. They have much more expensive and restricted equipment. Also the services included in the price are quite limited. For example, when you have veneers treatment in Turkey, you receive services through the all-inclusive system. But there is no such standard in the UK. You will have to pay extra for treatments, treatments and medications. Veneer clinics in UK are perhaps one of the most expensive dental services in Europe. If you have to choose between Turkey and the UK, your preference must be Turkey.
Veneers in Turkey Pros
In fact, too much can be said for Veneers in Turkey. There are many additional options, including affordable prices, experienced dentists, equipped clinics, the possibility of vacationing in the most beautiful country in the world, free transportation and transfers, and optional hotel and accommodation services. Above all, the health care you receive will be the best. You will return from Turkey with glowing teeth and an impressive smile. Many insurance companies consider the services received in Turkey valid. This is also your advantage. Ongoing attention and controls after veneer treatment in Turkey is the most impressive feature.
Veneers in Turkey Cons
It's very hard to say any drawbacks about it. Because, really after all the advantages, it's impossible to say cons. We can only say that coming to Turkey from far away countries for treatment can be a bit difficult. For example, coming from Far Eastern or Asian countries and being treated in Turkey is not very advantageous. But you can come to Turkey in a few hours from European countries and have veneer treatment. In addition, there is no disadvantage of veneer treatment in Turkey. You must also make a reservation, otherwise you may not find a suitable time for veneer treatment in Turkey.
Veneers in UK Pros
To tell you the truth, it's hard to say much about the advantages of Veneers in UK. Because it can be very difficult for you to have veneer treatment in the UK. Both prices are very expensive and you may have a visa problem when entering the country. There is a restricted visa application and you may experience transportation problems. Hotels and accommodation in the UK are very expensive, you won't get the opportunity to holiday and frankly we can't say it's a very warm-blooded country. As the only advantage, it is possible to say: If you live in close countries, maybe transportation may be easier. But be ready to pay high treatment fees.
Veneers in UK Cons
It is possible to say a lot about this. Expensive veneer treatment prices, transportation difficulties, visa problems, expensive hotels, expensive food and drink, limited vacation opportunities and the Turkish hospitality you will never find here. Treatment methods are not very advanced and advanced sink techniques are not being used yet. Equipment and techniques in Turkey are not used in the UK. This is one of the reasons why Turkey is so preferred. If you want to decide between the UK and Turkey, consider these advantages and disadvantages.
Turkish Veneer dentists
In Turkey, dental specialization is the branch of education that has been given the most attention for centuries. In particular, Turkish dentists are licensed and experienced in every subject. The new techniques are always first applied in Turkey and then spread to all European countries. They are sincere, honest, expert, hospitable and with 100% successful results. Dental universities in Turkey are the world's best universities. Even though many students from Europe come to Turkey for training. Student exchange programs, particularly Turkey are the first choice in the dental field. Turkish dentists' performance is much better not only in veneers but also in other dental applications.
British Veneer dentists
No need to say a lot for British veneer dentists. When you examine the statistics, you can already see the difference more clearly. Expertise levels may not be sufficient. As Veneer treatment is a very sensitive treatment, your dental health must be checked by specialist dentists. You do not have many options and advantages for veneer treatment in the UK. If you are treated by inexperienced dentists in dental services, you cannot fully protect your dental health. As the British in general are a bit of a cold people, you may not find what you were hoping for.
Which is the best? Veneers Turkey or Veneers UK
In the sections you have read so far, we have compared Veneers in turkey vs Veneers in UK. We shared advantages, disadvantages, prices, clinics, dentists and all the features. We leave you to choose between Turkey and the UK. However, you can see that Turkey is far superior to the UK in all the criteria. Who wouldn't want to be both cheaper and better quality veneers? The answer to that question, we think, explains everything clearly. Turkey has been applying the best veneer treatment in the world for the last 15 years.
Summary
Well, we compared 2 countries in this review. We tried to conduct an impartial review. By evaluating Pros and cons, we leave the choice to you. You can have veneer treatment not only in Turkey and the UK, but all over the world, but not all of them are of the same quality. Also, the duration of use is not the same. Take that into account and make your decision. If you want to have veneer treatment in Turkey, we would be happy to help you. Just call us and make an appointment. Choose the best for your Dental health!
Get best veneers in Turkey ! Write us on Whatsapp now +90 543 938 3350