When teeth are lost, dental implants are the structures that can be placed closest to the original. In other words, natural teeth function and aesthetic can provide the best alternative. As it is known, the gap that occurs as a result of losing a tooth for any reason can be filled by cutting the healthy tooth on both sides and making Bridge dentures. Those who lose their back teeth or all of their teeth have to use a large prosthesis known as a palate prosthesis, which is inserted and removed. These dentures take up a lot of space in the mouth because they are too thick and large. Therefore, they cause great distress to the patient because they move during chewing and speech. Cleaning and oral hygiene is also difficult to provide. Bad breath may occur.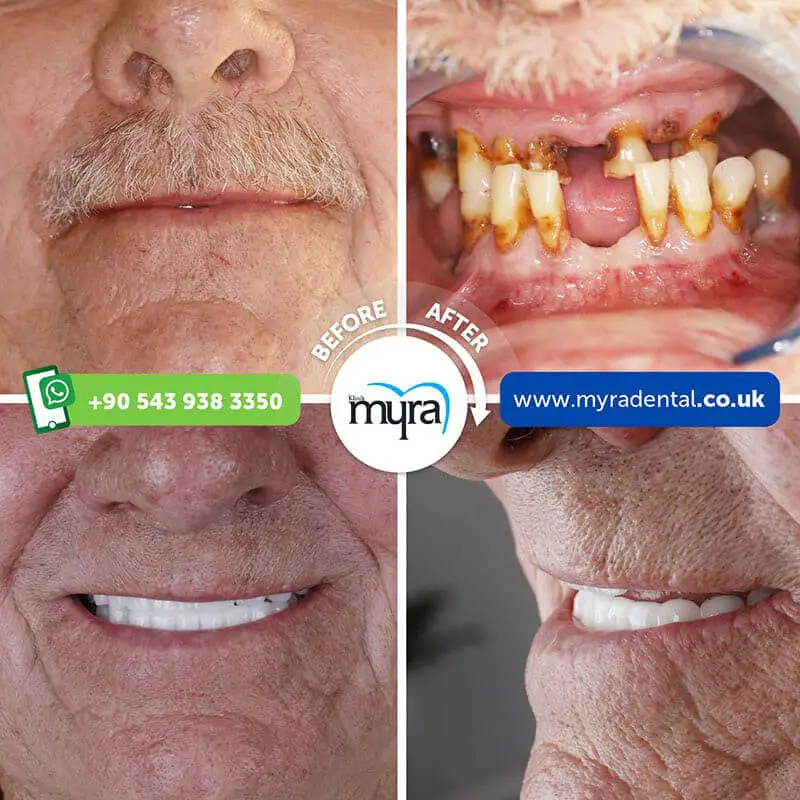 How many implants are made when all of the teeth in the jaw are removed? 6 implants in some places 8 implants in some places and sometimes even two or four implants are said to solve the problem. The upper jaw bone is spongier in structure. Bone is soft. The primary stability of the implants applied is also less. In other words, it's easier to dislodge forces. Therefore, it is concluded that the number of implants to be applied should be at least 4 pieces as a result of scientific studies.
When a patient who has no teeth in his upper jaw wants the cheapest implant treatment, the application of the upper prosthesis that can be inserted and removed over 4 implants should come to mind. 4 the ball attachment on the implant can be used as well as the system called locater is possible to apply. What type of Holder will be better for you can be determined during the clinical examination?
The upper jaw also needs at least 6 implants for the fixed tooth bridge. The number of implants is increased according to the diameter and height of the implants. As you can imagine, increasing the number of implants means increasing the treatment prices.
Upper denture implant advantages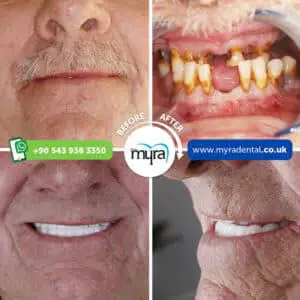 The basis for all of them is correct diagnosis and planning. Well-applied implants and dentures on them significantly improve the quality of life. Upper denture implant advantages may be listed as:
Implants and dentures provide force to bone tissue and prevent bone loss. Remember that people will have bone loss in empty toothless areas.
In single dental implants, no treatment is performed on the front and rear adjacent teeth.
It provides useful treatment options specific to the person, including fixed and special movable dentures.
t is a savior for those who have no teeth and have problems associated with it.
Problems of smile aesthetics, loss of front teeth, aesthetic anxiety can be eliminated.
The shape and height of the teeth can be arranged as desired allows the design of smile.
Prosthetics made in proper conditions and correct statics can be used for years.
These advantages and the longevity of prosthetic health are important for your person's oral care and routine dental checks.
Get best dental implants in Turkey ! Write us on Whatsapp now +90 543 938 3350