Dental veneer is an application that requires care. If you do not take care of your teeth after treatment, veneer stains may occur. Tea, coffee, alcohol and acidic drinks can stain the veneer. With the occurrence of a number of pathological reasons, the normal color of the teeth can take a different color by deteriorating. This is called discoloration of the tooth. Many factors can cause this to happen. The color of the teeth may vary from white to dark brown. There are different types of porcelain veneers. These materials include metal-backed porcelain veneers, zirconium-backed porcelain veneers and full aesthetic porcelain veneers. The only materials used in front teeth or the metal-backed porcelain veneers used due to the appropriate price appear dull and over time create a bruised mark on the gums. These materials have light reflective properties. Over time, the patient who feels pressure on the palates and gums with deterioration of the porcelain materials experiences aesthetic anxiety quite a lot. Complaints are frequent with this material used.
However, zirconium-backed porcelain veneers and full porcelain veneers provide a perfect fit with the palate and gums, with their light permeability property and closest alignment to the natural tooth. These materials, where aesthetic anxiety is not experienced, create the highest level of satisfaction in the patient. In addition, porcelain that has not been properly maintained and protected may deteriorate over time. Tartar and bacteria from teeth porcelain teeth causes gum disease and decay of the teeth as well as bad separates this view. After porcelain dental applications, dental care, tooth cleaning, mouthwash, flossing and at regular intervals, dentist checks should be continued without neglect.
Stain on teeth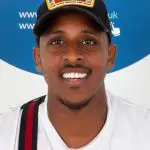 Teeth, which are one of the regions that determine the external appearance of people, have a very important place in terms of cleaning and hygiene. It is important that individuals who want to have a healthy and white smile, have high self-confidence in society and feel good during communication take care of absolute dental care. If you do not perform regular dental care, do not clean your teeth after the foods you consume daily and will damage your teeth in the quality of food consumption will occur in people with tooth stains over time. It is important to pay attention to feeding habits and dental care on behalf of preventing stains on the teeth. However, due to various reasons, it is important to take precautions to remove stains and prevent them from re-forming. The exact solution for tooth stains is the dental veneer method applied by dentists. Depending on the stain on the teeth applied method is effective in removing stains. Tooth brushing is not enough to remove stains on the surface of the tooth. Brushing your teeth regularly only prevents the formation of stains.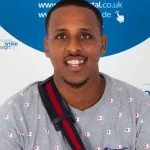 It is very important to have daily dental care for the implant, aesthetic dental veneer, zirconium and laminate veneer applications that we have made as well as for our own teeth. No matter how much cleaning is done at the dentist, there is no substitute for the patient's own daily dental care. The Shape of brushing teeth, used toothpaste, brushes and mouthwash dental care we must have with Dec by creating a whole face.
Get best dental veneers in Turkey ! Write us on Whatsapp now +90 543 938 3350