Dental veneers and dental crowns seem same but not. Dental crowns are usually performed by covering all surface of the teeth to protect the tooth's damaged or damaged tissue due to a different cause in patients. At the same time, these procedures can be applied not only for health but also aesthetically. Treatment methods with many different materials and products can be used during these types of procedures. In dental veneers made for aesthetic reasons, preparation is done only on the front surface of the tooth. The most appropriate type of tooth veneer is determined by taking into consideration the main factors such as patient status, dental structure and cost. In this way, the benefits and advantages to be obtained from the tooth will vary according to the coating materials in question.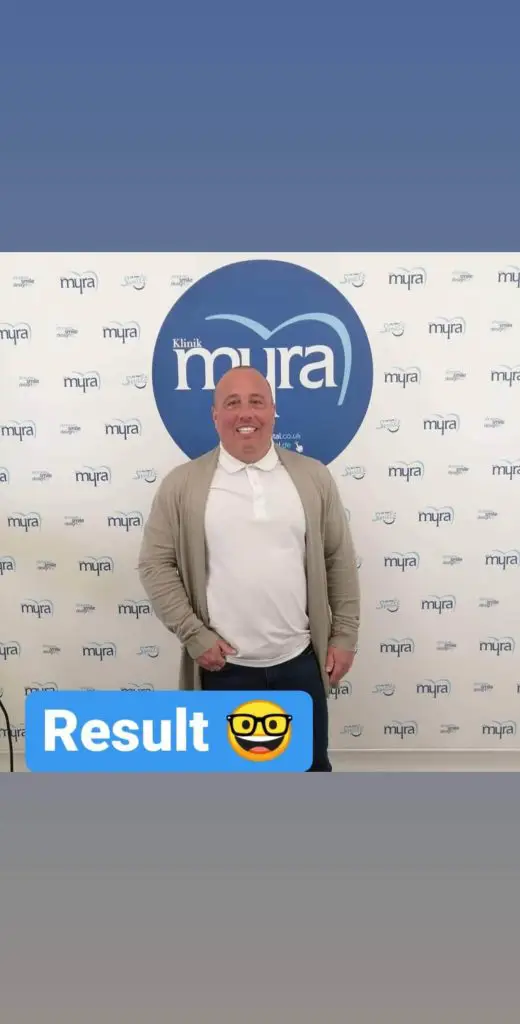 There are differences between dental crowns and dental veneers:
In terms of the shape of the design in preparation.
The cost of treatments and materials.
The differences in the laboratory stages.
The differences in the application steps of treatments.
The requirements of treatment options.
It may not be possible to use dental crowns and dental veneers interchangeably to treat certain conditions. In this article, we will try to specify the differences between dental veneers and dental crowns.
Difference of dental veneers and crowns:
There are serious differences between dental veneers and dental crowns. Only one side of the dental veneer on the teeth surface, the dental crown is applied to the teeth in the all tooth surface. A dental veneer is applied only to the front surface of the teeth. The dental veneers, which are specially adhered to the tooth, offer minimum material removal from the tooth, minimum shaving opportunity. A dental veneer can be prepared in desired colours, sizes and shapes. In practice, the gums are protected and very little tooth tissue is shaved from the front surface of the tooth without damaging it. In this sense, dental veneer application is a more protective form of treatment than dental crown treatment. In some cases, a dental veneer can be safely applied without any abrasion from the tooth surface.
The most important difference between a dental veneer and dental crowns is the preparations they require on the tooth surface, how much etching will be done from the tooth surface. As mentioned above, all surfaces of the tooth are shaved in the dental crown. In the case of tooth decay, it is more preferred in the presence of broken teeth and in the case where the amount of decay is large. In the preparation of dental crowns, the gums are protected and shaving is done from all surface of the tooth according to the dental crown material to be used. You can choose both treatment methods to make your smile even more beautiful and make it aesthetic.
How do dental veneers and dental crowns improve your smile?
With both treatment methods, you can make your smile more aesthetic and more dynamic. As a result of both treatments, your smile will be designed the way you want it with full set of veneers or crowns. However, the preparation phase and requirements of both treatments are different. We will now examine these differences and requirements.
Who is included according to what?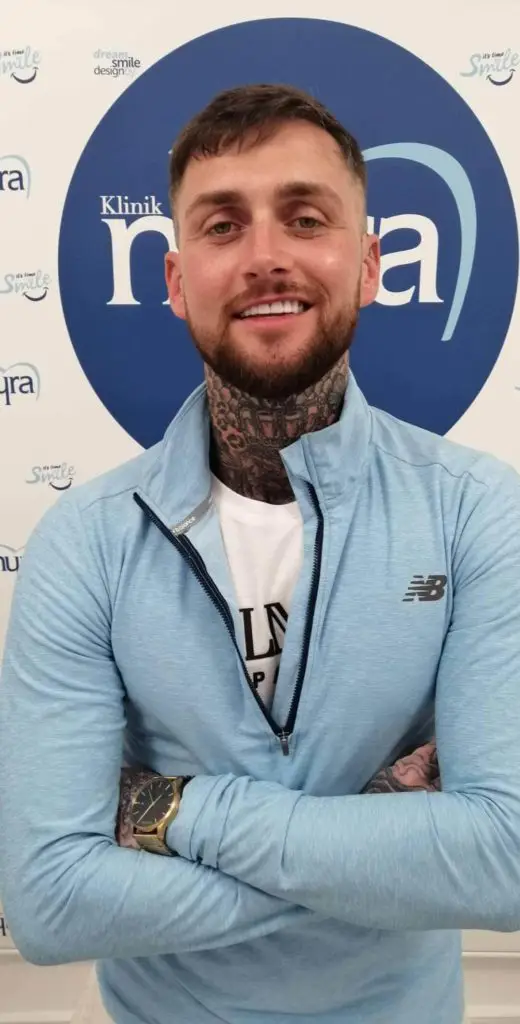 People who do not have any health problems in their teeth (gum disease, broken teeth, crooked teeth, large filled teeth, carious teeth), although everything seems to be alright, some are not satisfied with their smile.
Dental veneers are made to:
Close the gaps between the anterior teeth,
Aesthetic restoration of the front surfaces of your teeth distorting the image (broken and stained old dental fillings),
In the presence of the enamel hypoplasia and
The treatment of structural disorders,
It is done in the repair of the appearance of the teeth, which are rotated and crooked,
In the discolouration of the teeth that occur for various reasons,
İn the restoration of the teeth that have been broken or worn for various reasons
Dental crowns are made to:
When there are broken teeth,
Dental deficiencies,
Cavities too big to be saved with filling,
People with bad habits such as bruxism or grinding,
People who have broken the jaw and the bite relationship with each other,
Who do not have the correct bite relationship and
Who have cracks in their teeth
The amount of shaving on the tooth surface
With dental veneers, a minimum level of enamel tissue is removed from the tooth tissue (approximately, 0.3-0.7 mm). They are very strong and durable, although they are thin with developing technological facilities and materials. An aesthetic smile can be achieved by choosing dental veneers in the appropriate situation. In dental crowns, the amount of shaving to be done from the surface of the tooth shows differences according to the material of the dental crowns to be used. If metal framework porcelain material is to be used, an average of 2 mm of tooth tissue should be removed from the tooth surface. If the zirconia framework porcelain is to be used, it will be sufficient to remove an average of 1-1.2 mm of dental tissue. Zirconia material offers more aesthetic results as it is not grey like metal. Since the opaque layer of metal framework porcelain veneers are not used, it offers the possibility of removing less tooth tissue. Dental crowns can also be prepared from reinforced full ceramic materials. If these materials are to be used, it is sufficient to remove 0.5-0.8 mm of tooth tissue from the tooth tissue.
The region in which dental crown or dental veneer are used:
Dental veneers can usually be applied on anterior teeth or on small molars where chewing is not active. It is necessary to pay attention to their use in areas where chewing is strong. Dental crowns can be used safely in every region.
Materials used in treatment metal:
Framework or reinforced full ceramic materials are safely used in dental crowns. However, the same is not true for dental veneers. Zirconia is a durable material that only has to be used as infrastructure. The reason for making dental veneers is to remove minimal dental tissue from the tooth surface. İf the thickness of the infrastructure in zirconia is added, minimal tissue removal from the tooth tissue is not possible. Dental veneer restorations can be prepared with reinforced full ceramic materials.
Fixed Methods of Dental Crowns and Dental Veneers
In contrast to dental crowns, dental veneers are adhered to the surfaces of teeth, i.e., chemically. Both the inner surface of dental veneer restorations and tooth surfaces are applied to the special processes are permanently and strongly adhered to. Dental crowns are physically attached to the surface of the tooth with special adhesives.
Cost of dental veneers and dental crowns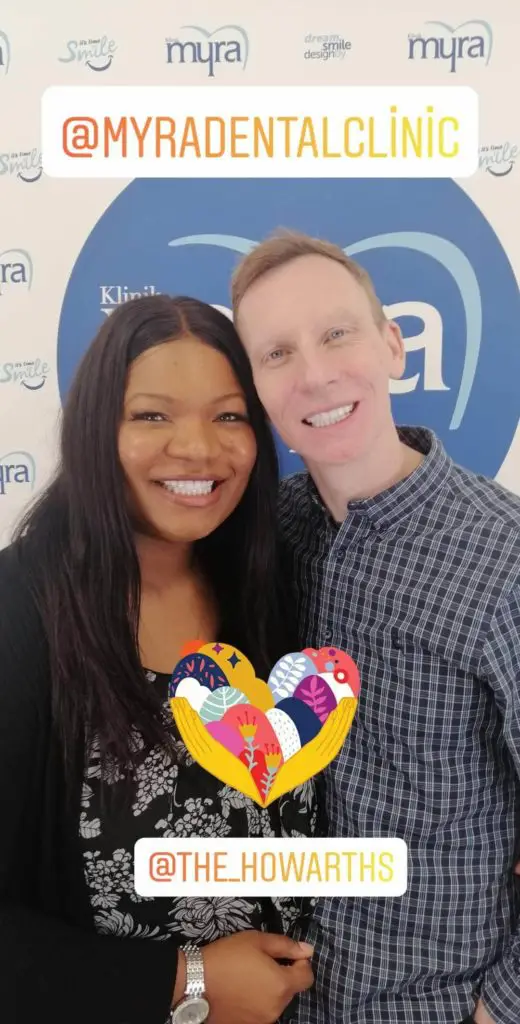 Dental crowns and dental veneers have been applied to many people for years. In these treatments, sometimes only the smile is arranged, sometimes other treatments (implant, root canal treatment, etc.) Are required to provide aesthetic. In such cases, the cost varies. The amount of shaving on the tooth surface does not affect the price of veneer or crown. It is the materials that will be used that affect the price. In the UK, the unit price of a dental veneer or dental crowns can range from £ 800 to £ 2000. In the United States, Eastern Europe and Australia, the prices of a dental veneer or dental crowns are similar. Changes in price often vary according to materials and required laboratory prices. In Turkey, the prices of a dental veneer or dental crowns vary between 100 euro and 300 euro. During the construction of a dental veneer or dental crowns, cost plays an important role in treatment planning but is not the primary criterion in determining the treatment plan. In both cases, the smile results in more aesthetics but it varies which treatment will be required on the person.
Dental crowns or dental veneer should be preferred?
The answer to this question varies according to the tooth to be applied. We can't say that every tooth that allows dental crown application is also dental veneer. Many factors such as enamel tissue and structure on the tooth surface and abrasions are effective in decision making. Dentists predictions are very important to make recommendations as a result of this examination. It is decided according to the nature of the tooth to be applied between dental crown. Which is a completely made dental crown to the tooth, and dental veneer which is made by taking some enamel tissue from the tooth? For aesthetic dentistry applications and other treatments, you can contact Myra Dental Centre Turkey at our phone number or on the make an appointment form on my website.
Advantages of dental veneer application:
It is a minimally invasive treatment.
A healthy and natural look is achieved.
It can be used for many years because it is made of sturdy and durable material.
The natural structure of teeth does not deteriorate.
External factors (coffee, cigarettes, tea etc.)) the exposed laminated colour does not change.
More progressive treatment
Minimize formation of outer stain and outer stone.
Advantages of dental crowns:
It is durable.
Aesthetic appearance is achieved.
The cost is more affordable.
A veneer can be used safely even if there is not enough dental tissue to be made.
How we help you with online consultation?
In Turkey, we offer free consultation and offers for your dental treatment. You can get the dental crowns and dental veneer treatments you need in our clinic in Turkey. You can get average price information about what treatment you need. However, to get an idea of how you need a treatment plan, you can forward your dental photos via WhatsApp or email to info@myradental.com. Thus it is possible to help you better and more detailed. Our team will consult with our specialist physicians by showing the photos you have sent and will provide you with the necessary information. You can also get your new smile in the shape, size and colour you want to have with a full set of veneers or crowns. Whether it's a natural smile or a smile in the whitening colours known as Hollywood white, you have a lot of colour options available. Your average treatment time in our clinic in Turkey is 5-7 days. You can use our free pick up services for a seamless dental treatment.
We'd be happy to inform you.Write us on Whatsapp now +90 543 938 3350