Do you think about taking a dental implant abroad to get new teeth or beautify your smile? Implant treatment is very popular because the beautiful appearance of our teeth plays a very important role in our self-confidence. In this guide, we will inform you in great detail about dental implants. Among these issues, dental implants, costs, materials, what awaits patients, and how you can save money are the most important ones. When you talk to representatives of dental centres, they often give you unnecessary information and try to convince you to choose their own centres.
We, Myra Dental Clinic, aim to help you make the best decision by providing you with the information you need clearly and accurately.
1-What Is Tooth Implant?
A dental implant is a two-component structure that functions as root and an imitation tooth that is inserted to the jaw bone through a surgical procedure. It has a titanium screw in the bone and an abutment on the screw. After healing crown are placed on the abutment. Dental implants are the best solution for missing teeth. Not only does it completely solve function problem of the tooth without damaging adjacent teeth, but also has aesthetic and natural appearances.
The first dental implantation was performed by Branemark in 1965. Since then, companies and dentists have been successfully improving technologies and materials that make dental implants safe and usable around the world. The durability of dental implants usually varies depending on the quality of the implant. It doesn't make much sense to give time as years for the durability of dental implants. The durability of dental implants varies depending on the diameter of the implant and the jaw area in which it is applied and the quality of the implant. The length of this period varies according to the aftercare, health status, quality of the materials, and the level of the expertise of dental surgeons.
Also, crown compliance and quality are very important for success. Also, it is very difficult to ensure aesthetic integrity for implants placed in the place of lost front teeth. Dental surfaces should be well adjusted as dental implants in the chewing area are exposed to more chewing loads.
2-Are dental implants suitable for everyone?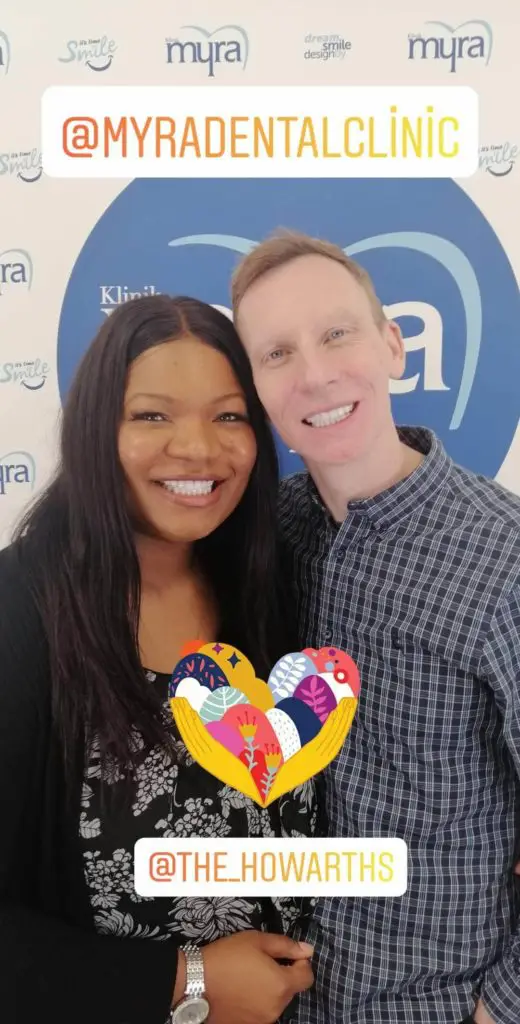 Unfortunately, dental implants are not suitable for everyone. For example, patients whose impaired healing mechanisms in their bodies and patients undergoing cancer treatment are not suitable for implant treatment. Bone deficiencies are not an obstacle to implant treatment. However, there are several methods and procedures available to make you eligible for this treatment. For example, if your jaw bone doesn't support dental implants, the procedures such as bone augmentation, sinus lift, and dental ridge expansion can be applied to rebuild and repair it. These additional procedures are very important for some patients because dental implants need a solid base for implant-assisted teeth.
The Materials Of Dental Implants
The most preferred material is titanium. Titanium and titanium-zirconium-iridium alloys are considered the best dental implant material by dental surgeons. The superiority of titanium implants comes not only from its strength but also from its biocompatibility with your jaw bone. Iridium and zirconium additive alloy implants are more durable and rigid. That means, your natural bone and titanium implants will become whole in time.
Why choose titanium or titanium-iridium-zirconium alloy implant?
Titanium has the highest anti-corrosion features.
Titanium is biocompatible with the human body.
Titanium has the closest features to bone tissue.
Iridium increases the stiffness of the implant very much.
Zirconium gives the implant more force tolerance and increases tissue harmony.
Tooth implants are made of different materials and will be in different shapes and sizes. Therefore, the properties and durability of dental implants differ considerably. Technically, the titanium element is quite soft when in pure form. Thus, when we say titanium we mean various alloys like with iridium and zirconium, and so there are differences between titanium dental implants. Zirconium implants have recently been developed because there are people who have an allergic reaction to titanium, albeit with a very low percentage. Zirconium is a metal in the periodic table. Ceramics are thought to be due to its different physical properties.
Now, you likely want to know which is the best choice for you. The vast majority of dentists prefer titanium dental implants since zirconium implants were developed much later, far less study and research have been done on them. Titanium implants for decades show positive results in safety, efficiency, and longevity parameters. There are also considerable differences in the structure of titanium and zirconium implants. Titanium implants have two parts: implants and abutments. By the help of the flexibility of this feature, dentists can easily adjust the position of the crown. Zirconium implants are produced in one piece, together with abutments. Zirconium implants have no choice for different angles and size-angled aboutments.
In terms of price, titaniums are generally cheaper than zirconium and alloys. Zirconium is rather preferred when a patient is allergic to certain metals in titanium alloy. We advise you to get information from your dentist about the materials included in implants.
If we talk about crowns, the list of materials they are produced today is quite extensive. The most preferred options are zirconia, porcelain, Emax, and Vita Suprinity and Celtra Duo. The prices vary depending on factors such as aesthetics and endurance. With accurate and careful dental care, you can use the first-class crown for years without any problems. The warranty period of dental clinics is around 5 years. Many dental implant brands on the market are very confident in the quality of their products. Superior, top-quality, and the most expensive implants are manufactured by Straumann (Switzerland), Nobel Biocare (Switzerland-USA), Branemark (Sweden-USA), Ankylos (France-Germany), Astra (German-Sweden), Biomet 3İ (USA), Bicon (USA)
Although the companies of second-level sell their goods at lower prices, they are not actually below the leading brands in terms of quality. These brands are Cam-log (Germany), Medentika (Germany), Zinedent (Switzerland-Turkey), Xive (Germany-USA), Impro (Germany), Megagen (South Korea), Bio-horizons (USA), Biomed (Switzerland), MIS (Israel), ALFA-GATE (Israel).
In the system which was established according to pricing, Turkish and Israel brands, Evoss (Turkey), Alpha Bio (Israel), and Osstem (South Korea) companies have also proven themselves and gained a place in the market.
3-Dental Crown Materials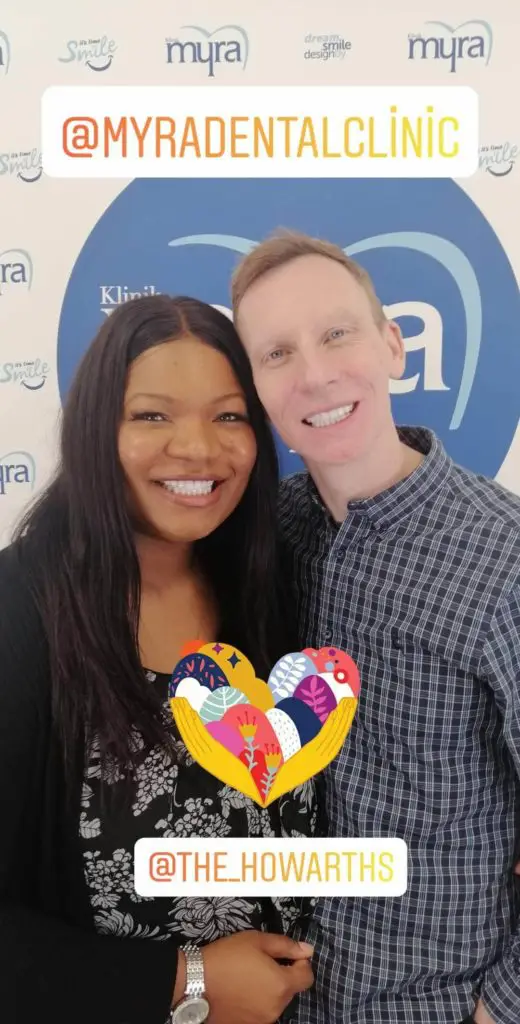 Emax:
Emax laminate veneers are produced from a single block of lithium ceramics, which is an upper-class material. This material gives Emax veneers an attractive translucent colour as well as durability and colour. This translucent colour ensures harmony with natural teeth. For example, if you need one or more veneers to treat a chipped tooth or stained teeth, it is possible to imitate your natural teeth almost perfectly. No one can understand the difference between your veneers and your natural teeth. If you want to have an impressive Hollywood smile Emax has an eye-catching variety of colours to choose from. Besides, Emax veneers are one of the most powerful veneer materials. So, they are durable and are unlikely to crack and change colour regardless.
Zirconium:
Zirconia veneers are made from zirconium oxide. It is proven to be one of the most last enduring materials for veneers. And it is also more durable and hard than Emax veneers. However, it is much more difficult to integrate with natural teeth and causes damage to opposing solid teeth over time. Yet, some patients prefer it because of its durability and long-term life. They are usually combined with porcelain veneers to increase the attractiveness and durability of zirconium veneers. Porcelain is stacked into layers on top of the zircon. The disadvantage of this is that veneers are no longer single layered. In the long period, there will be fractures in the porcelain layer.
Vita Suprinity:
Vita Suprinity is one of the next generation veneer material, that is high-level and exclusive to just a few dental centres. It is an innovative application fort he production of a new glass-ceramic enriched with 10% zirconium. Lithium silicate ceramics reinforced with zirconium have an attractive Emax translucency that gives it natural-looking surface and durability. Vita Suprinity veneers have quite high-strength and are long-lasting. When compared to other types of coatings as cracking and breaking, the risk is less for them.
Celtra-Duo
Celtra Duo is the last generation of veneer material. İt includes zirconia elements inside it.it makes more hard and durable. With Celtra Duo, the glass-ceramic material achieves excellent aesthetic results thanks to its excellent transparency and light permeability. This ensures the flexibility to use both the front and rear teeth. If you want veneers on a single tooth or full set of veneers, make Celtra Duo blocks make it very easy to make crowns on other teeth. Celtra-Duo is a veneer material that shows the physical characteristics closest to the tooth in dentistry.
4-What is the Success Rate of Dental Implants?
After the dental implant is placed in the bone, it takes about a minimum 2 months-maximum 6 months to wait for the crown to be attached to the titanium screws. The time it healthily takes to osseointegration with the jawbone of the implant is about 12 months. At the end of this minimum period, bone-implant osseointegration continues to increase. Thanks to the developing technology, modern dentistry has been able to increase the success rates in dental implantation to a very high level such as 98%. Despite this success, sometimes the fails of the implant may occur.
Possible reasons for this are:
Systemic diseases of the patient (HIV, AIDS, diabetes, hypertension)
Low-quality implant use
Failure to follow doctor's recommendations after the implantation, overloading the implants, poor oral hygiene and smoking
Badcompatible prosthetics
Not selecting the appropriate type of crown
5-What Is The Treatment Stages Of Dental Implants?
Implant dentistry comprised of several protocols and is regarded as an important dental surgery. Remember that every dentist can perform dental implantation. Those who can do this treatment are dentists who have received extra and comprehensive training. Implant applications require experience and knowledge first.
The usual process includes 5 stages. These are:
Examination
Placement of the dental implant
Fixing the abutment
Fitting the crown or bridge
Examination: As we mention before dental implants require strong bone structure and healthy gums. For this reason, the first step to be taken during the examination phase is to conduct a careful and detailed consultation. Your dentist will check your nerves, bone structure, and sinuses. You will need to have a CT scan.
If the patient's bone structure and gums are healthy, the examination phase is usually quick and easy to handle. If you have some minor problems with your gums, slightly drug treatments will be started before surgery. There is a possibility of complications in patients with an insufficient bone structure or damaged jaw bone. Bone grafting is needed to strengthen the jaw in these cases. The surgeon places the bone which he takes from another part of the body, into your jaw or can use synthetic grafts.
Bone grafting delays the placement of dental implants by 3 months to 1 year, which is the time required for the bone to completely heal. Another reason that postpones dental implants is tooth extraction. Sometimes patients have damaged or decayed teeth in such a way that only a small portion of their natural teeth remain. You usually have to wait several months for a dental implant to be placed. It is sometimes possible to insert the implant on the same day. We call that immediate implant placement. However, such decisions should be taken together in consultation with your dental clinic.
Placement of the dental implant:
During the placement of dental implants, anaesthesia is always used, so the patient doesn't feel any pain.
The process consists of three steps:
To cut the gum to reveal the bone
To drill bone for make a slot
To screw the implant into the slot
The stage of the dental implant's placement is the most difficult and the most important process, that errors can never be tolerated. The level of the expertise of the prosthodontist is the majör factor in the success rate of dental implants. Do not hesitate to ask your surgeon how many successful implant placement he has performed. The surgeon stitches the gum after placing the implant. This process protects the implant site from infection and damage.
The recovery of the bone (osseointegration) may take a time of 2 to 6 months. During this time, the implants osseointegrate with your natural bone. The quality of the implant brand plays a very important role exactly at this stage. The higher the biocompatibility and quality of your implants the better and smoother it osseointegrate with your bone.
Fixing the abutment:
Dentist places the abutment after healing time. The abutment is a complementary part that protrudes from the gum and provides the connection between the crown and the implant. In a session with local anaesthesia, your gum will be cut again to install the abutment. After this procedure, the gum will close around the abutment. İn some implant operations healing caps placed with implants. Their advantage is they give a universal form to gum for aboutments. The dentist does not need to cut the gum in the second visit.
Abutments are mostly made of metal or zirconium. As the quality and the durability of materials increase, so does the price of the abutments. Even, zirconium has different trademarks that produce zirconium of different quality. Since the abutments are metallic legs that pull out your teeth, you will be offered a temporary crown, denture or bridge as the surrounding gum tissue is healing. Usually, the placement and the recovery of the gums around it takes about 2 weeks.
Fitting the crown or bridge:
The crown which is an alternative to the missing tooth and is the visible part is like the visible part of the iceberg. With the help of technological developments, the crown has become a powerful alternative to natural teeth, keeping its functionality appropriate to the original and natural teeth.
5-Recovery and aftercare. What is the healing process of dental implants, and what is waiting for you in this process?
The recovery process of this treatment takes time. You don't feel any pain during the process, but the healing period can be a little troublesome. Some of these troubles are:
Swelling of your face and gums
Bruising on your face and gums
Pain
Slightly bleeding
Slightly pain and swelling in the patient during the recovery period are normal and possible symptoms. Your dentist will give you the necessary medications for each stage of your treatment and will help you overcome the symptoms. Sometimes, antibiotic treatment can also be applied to patients to avoid infection. Oral care after treatment is extremely important at every stage of the healing period. You must avoid eating hard and chewy food, follow the instructions and eat with the other side of your mouth. Relax yourself thinking that this is a temporary situation and will not last forever. When your implants are fully healed, you will be able to use them just like your natural teeth. Of course, for this to happen, you should pay attention to your oral hygiene and routine checks just like your natural teeth.
6-Types Of Dental Implants
The implants, that have been used since 1965, have become a complicated treatment option over time. This is because there are individual conditions that require a different application for each patient. So the combination, size, and shape of the implant have begun to differ. Implants usually have 2 categories, and these are:
Those for 1-3 teeth repair
Those for more than 3 teeth repair
Teeth implants:
An individual crown is used, when only an implant needs to be inserted. This is a very typical situation. We haven't mentioned single-session implantation. This fastest implantation method (this method is also called: immediate implantation, single-phase, immediate Loading, minimally invasive implantation) means that dentures of the implants can be placed on the second or third day, not within 6 months.
Dental bridges:
What to do if two or three teeth are lost in a row? The ideal solution for such situations is a 'bridge'. Instead of using an implant for each missing tooth, each implant can support 2-3 crowns fused each other.
Full mouth dental implants:
A separate implant is not required for each tooth of patients with serious problems. A simple implant is strong enough to support multiple crowns.
All-on-3: Only 3 implants are used in this surgery. It can only be applied to the lower jaw. Nobel Biocare Company developed this technology. This technique is still in the trial phase. Success is still not supported by academic publications.
All-on-4: There are 4 implants. 2 of them are used in the frontal and 2 of them are used in the lateral zone. These prosthetics are patented technology belonging to MALO dental clinic. The name of this system is ProArc in Straumann.
All-on-6: 6 implants are used. 2 are used in the anterior zone, and 4 are used in backsides. The denture is fitted more safely and the load is distributed equally. This method makes implantation possible even in patients with bone atrophy.
Some of the implants are placed directly, while others are placed at a certain angle. The doctor models the installation zone with 3D technology, based on both computed tomography data and the volüme and the quality of the bone. Increasing the number of implants provides more support to the prosthesis, increases the load on the bone and makes it work. The trauma caused by implant implantation is less than classical implantation. Because without cuts, it is only performed by drilling and screwing. Installation of prosthetics can be started 3 days after the implant is inserted.
Immediate implant placement after tooth extraction:
This application shortens the treatment time since there is no need to wait for the bone tissue to heal after tooth extraction. So the prosthesis can be placed immediately. After tooth extraction, an implant is placed into the slot and a temporary crown is fixed in place immediately. After about 4-6 months, when the implant and bone tissue are fused a permanent crown is placed. Using this method is safe on front teeth.
Implant placement in two stage:
this implantation procedure is the most common one and takes place in two stages:
First, the implant is placed
After 2-4 months the crown is fixed
This method is the best option, when a tooth needs to be repaired or because these implantations are the most aesthetic type when the front teeth need to be straightened.
7-Advantages and Disadvantages
The obvious benefits of dental implants:
Provides a tooth to be restored in its natural form, that is, an implant prosthesis is indistinguishable from a real tooth. If the tooth needs to be repaired in the smile area, the best solution is to install an implant.
Does not cause deformation of adjacent teeth.
Atrophy does not occur, because the jaw bone will not lose the burden of chewing.
While removable dentures cause inflammation and pain, implants preserve the aesthetic appearance of the gums.
You can even eat hard food without fear of giving damage to the implant.
It has a long durability period of at least 15-20 years.
The maintenance of your dental implants is the same as your oral routine care.
The main disadvantages of dental implants are individual contraindications and the very high cost of the treatment.
8-The Cost Of Different Types Of Implantation
No guide in the world can give you a definite figure on exactly how much you will spend at a dental clinic. But, we can provide an overview of the factors to take into account.
Various factors influence the price:
The quality of the dental implant.
Professionalism level of prosthetics and surgeons.
The general quality level of the clinic's equipment and customer service.
Beyond these, your personal circumstances and the cost of your additional requests, finally determine the price. Some patients' teeth may be in better condition than the others'. For example, conditions of the gums, general oral health, and jaw bone strength. Also, the amount of implant the patient will need, the type of implant, the upper or lower jaw to be applied, whether bone grafting or sinus lifting is needed, are other factors that will affect the cost.
In fact, 'location' is the most important factor determining the price of dental services. In the USA, the UK, and Western Europe patients often pay 50-70% more than in other countries. It should be noted that there is a difference in quality between implants. Dental implants will be permanently placed on your jaw bone for 10-20 years or more. So, getting the cheapest implant is not the same as buying the cheapest clothing or furniture. Choosing the cheaper one can cost you more in the long run.
The total cost of dental implants in the UK ranges from £700 to £3500 per tooth. In cases where dental problems are severe, the cost of a full dental implant would be up to £40000. The price you need to pay depends on the condition of your teeth, the reputation of your dental centre, and millions of other factors.Dental implants in Turkey are always cheaper than UK,USA and EU.
9-How To Find Out The Exact Price For Dental Implants?
In online consultations, it is not possible to say what the cost of dental implants will be without examination. The person who can determine the final price by considering the extra costs and the price of the treatments and additional procedures needed is the dentist.
The total price and the things included in it:
Consultation
Free transfer
3D Dental tomography Scan
The dental implant itself (implant+abutment) cost for the procedure itself
Sinus lifting significantly increases the bottom line if the jaw bone is inadequate. Prices in the UK can range from £800-£2000.
You should be careful about the costs of additional services and treatments. Sometimes two centres may give similar prices for dental implants. However one of them may have included some extra services and the other may not. Services such as X-Ray, CT Scans, a consultation can be 3 times more expensive in one clinic than in another
10-Travel Abroad To Save Money
Just like you, many people think dental implants are very expensive needs. Unfortunately, even in developed countries, many people cannot afford this treatment. So, what should be done?
The first option is to travel abroad to save some money. Wages in towns regions are generally lower than in cities areas. So, you can save a few hundred pounds on a few-hour journey by train. Dentist experience and skill will be reduced this time.
Another option is to take a reasonable loan from a local bank.
You can try your chance with your insurance company. Talk to them and ask for information on the conditions to cover dental treatment costs. Maybe they'll approve of minor treatments, but can you be sure about the implant?
The popularity of dental tourism is increasing year by year. Thousands of dental tourists travel to Turkey, Mexico, Hungary, and Poland to get the smile that adorns their dreams at a much lower price by combining business with entertainment. So what is the difference in price? The answer to this question depends on the location, travel costs, and the treatment you need. Usually, dental tourists can save around 50-70% in implant treatments. European countries are more expensive due to high tax and clinical operating expenses. Turkey is the most suitable country outside the far east for dental implants.
In dental tourism, as in 'regular tourism' you travel to another city or country, but you also get your teeth treated. In this tourism, people are often motivated by the opportunity of having high-quality dental surgeries and treatments at very cheap costs. The biggest obstacle for people to choose abroad is their concern about quality. Since dental implants are cheaper abroad, they should not be considered worse and poor quality.
11-Why Turkey Is Your Favorite Dental Tourism Destination?
Turkey, which attracted worldwide attention in terms of tourism, is a quite popular and attractive location. With its rich history and culture, architecture, safety, and wide entertainment range, it attracts tourists especially with its cities Istanbul, Izmir, Antalya, and Ankara.
Even if all the extra travel costs are included, coming to Turkey for a dental implant will still save you money. Especially, if you need a full smile makeover or a full set of veneers you shouldn't hesitate at all. It would be good for you to find out more about the most popular treatments in Turkey and whether they are worth coming here?
Dental tourists prefer Turkey because they can get the superior services offered in first-class dental centres at a very cheap cost. Most of the centres in Turkey are fully equipped facilities with their laboratories, state-of-the-art types of equipment and highly experienced dentists. This means that everything is done under the same roof, from your first consultation to the flight ticket and accommodation reservation, CT Scans, and even the preparation of crowns. So, the dental clinic can easily control the quality of each step.
Compare to your local dentists who can see only a limited number of patients, shifts at dental centres in Turkey may increase to two a day. Ordinary dentists working in these conditions see and experience far more cases and situations than any clinic in London could imagine. Turkish dental centres aim to give the best dental health service, from teeth brightening to dental implants, to their patients. They use the latest technologies and materials when applying these treatments. We have previously talked about dental implant materials and the differences between them. These centres offer a wide range of material options at different pricing.
12-How To Arrange Overseas Work?
Organizing overseas work of dentistry is not as difficult as you think. Above all, Turkish dental clinics have been providing services to international customers for many years. They even created a protocol for the process as many of them only work with international clients. So they have a lot of experience in serving people all over the world. Clinics provide you with a great service in transportation. They take the responsibility not only to pick you up from the airport but also to take you to all of your dental appointments. Also, dental clinics in Turkey solve the accommodation issue by making a partnership agreement with local 5-star level hotels and spa resorts.
The treatment process of dental implants require several times travel and dental clinics plan every stage the best for you. Since the competition in the market is great, clinics are working hard to complete their patients' experiences in a way that is as smooth and satisfying as possible. Patients' satisfaction is of great importance since 70% of customers choose a clinic with the advice of their friends or colleagues. They need to protect their reputation because every clinic wants to be the most preferred one.
13-Potential Risks And Things You Need To Know About Before Visiting A Dentist Abroad
Acquiring dental implants is a serious surgery that involves many appointments, procedures, treatments, a lot of time, effort, and patience. Once you start a full smile makeup, bets, and final results are high.
Dental implant surgery, like any other surgery, includes some health risks. The likelihood of these risks is very rare and only 2%. When these risks occur, they are often small and easily treatable problems.
These risks:
Infection in the implant area
Inadequate ossification around the implant
Damage or injury in surrounding structures, e.g. other teeth or vessels
Nerve damage that causes numbness or whining in your natural teeth, gums, lips or jaw.
Sinus perforation when dental implants placed in the upper jaw protrude in one of the sinus cavity
Gum problems
A beautiful smile adds a lot to your appearance. A confident smile makes a difference in people's carriers, relationships, and happiness. Although going abroad for dental implants is an cheaper process, only you should decide whether it is worth it or not. Our goal in this guide is to inform you about potential risks, the procedure for dental implants, and how you can save money. The more information you get, the more answers you can find your questions.
Dental implants really make a difference in your life with the advantages they have. Before setting out for your treatment, we recommend that you read this article carefully. Thus, you can clarify the answers to all your questions and choose the dental centre that offers the best price for you.
If you have any questions about dental implants abroad you would like us to answer, please contact Myra Dental Centre Turkey. We'd be happy to inform you.Write us on Whatsapp now +90 543 938 3350